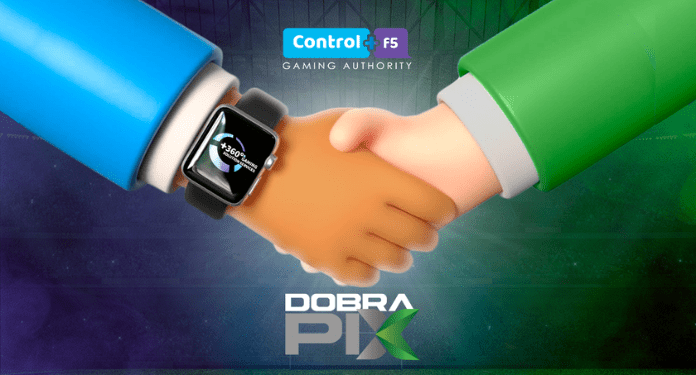 From now on, Dobrapix becomes a partner of Control+F5 Gaming. The company is undergoing a major structuring process for expansion in the domestic market.
About Dobrapix's plans for the gaming market, the company's CEO comments: "Our perspective is to grow and reach the point of competing directly with the big players in the market. From our point of view, there are many gaps to be filled in the gaming scene. gaming in Brazil. Therefore, Dobrapix is ​​working hard to expand the operation, reinforce brand recognition, as well as grow the customer base, offering the best options in sports entertainment."
What Dobrapix offers
The platform is developing a series of upgrades to its products and services, but it already has a large catalog of games from the best providers on the market.

Dobrapix has implemented an extensive sportsbook with bets on the most diverse sports such as football, fights, basketball, American football, volleyball, baseball and much more.
Dobrapix is ​​committed to offering very competitive odds and prepares an aggressive strategy of promotions and bonuses for its customers.
Control+F5 enables new business in the gaming area
The partnership between Dobrapix and Control+F5 Gaming promises to be an opportunity to exchange experiences and synergies. The CEO of Dobrapix comments further on this: "We chose to work together with Control+F5 because to be among the biggest, we have to have a team that already has great expertise in the area. Our expectations are that this work will bear the best results for Dobrapix", he concludes.
Control+F5 Gaming is the first company in the Brazilian market to offer a service hub for operators who want to operate in the Brazilian gaming market, safely and successfully.
It has proven experience in gaming and has a team of experts with experience in the sector both in Brazil and abroad. The solutions are complete, ranging from planning to the development of the entire operation necessary for national and international companies.
Control+F5 Gaming's services cover areas such as Training of Professionals specialized in games, 360º Marketing, Customer Service, KYC Compliance, Software Development, Market Consulting, Human Resources, Legal Advice, Administration and Accounting.