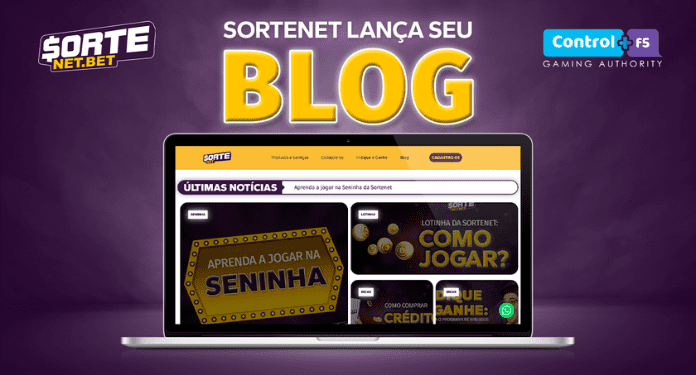 Sortenet, operator of lottery games, has just launched its blog. The focus of the publication is to bring the best in information and news to the platform's audience.
In order for the potential customer to get to know Sortenet, the blog will always bring tips and complete tutorials on how to play on the site, how to register and buy credits, and much other relevant information for the user of the site, which is growing very quickly in the betting market. from Brazil.
The Sortenet blog brings game tips, curiosities and tutorials on the platform's products
Sortenet is a site that makes lottery games much more practical. By purchasing credits, it is possible to play in various types of lotteries and sports betting, in complete safety.
The company has been in the market for over 10 years and offers games such as: Traditional, Lotinha, Rifinha, Loto Rapida, Binguinho, Quina Brasil, Quininha, Scratch Card, Seninha, and others.
The platform is completely secure, providing the user with access to the best lottery betting experience.
Access the blog and learn more about the products and services
Among the articles already published on the Sortenet blog, it is possible to find information about the "Indicate and Earn" affiliate program, as well as tutorials on how to buy credits to play in the platform's lotteries, and also about some specific games, such as: Seninha and Lotinha.
Sortenet is preparing a lot of news! Access the blog right now and sign up for the newsletter to stay informed!
The partnership between Sortenet and Control+F5
In December last year, Sortenet entered into a partnership with Control+F5 Gaming. The site offers several entertainment options and seeks to consolidate the brand as a reference in Brazil. Together with Control+F5 Gaming, the company will expand its marketing strategies, focusing on key points such as brand awareness, customer acquisition, retention, among others.
Sortenet's Director of Operations explained the site's goals in Brazil: "Our goal is to be among the biggest players in the Brazilian market. We have market experience and innovative strategies for this".