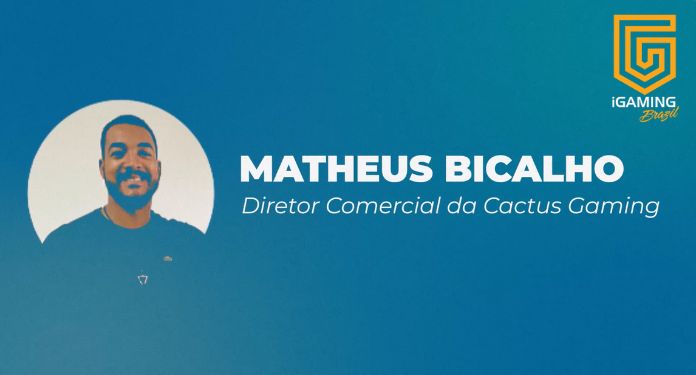 Following our cycle of exclusive interviews, we spoke with the Commercial Director of Cactus Gaming, Matheus Bicalho, who will be responsible for the expansion and negotiation with new operators in the market, aiming at the best product.
Cactus Gaming is a provider that was born out of the need to serve operators with high quality in Brazil. According to Matheus: "We are very committed to having the best product with the best cost-benefit ratio for our customers".
It is a 'white label' company, which produces solutions for sports betting platforms, which has been growing along with the iGaming market and which aims to deliver to customers a product with a level of digital expertise and with a conversion rate higher than those of the current market.
Matheus explains that Cactus Gaming's idea is to make a product adapted to the Brazilian player, and that the public feel the "friendliness" towards him.
He also comments on Cactus Gaming's differential in relation to other products: "We focus a lot on structuring a product where operators, who are Cactus Gaming customers, manage to have the best possible experience, always focusing on the digital part, and have consequently a better conversion".
Among other things, he explains the feedback received by customers due to his products in 2022 and makes a projection for 2023.
Watch the interview in full.