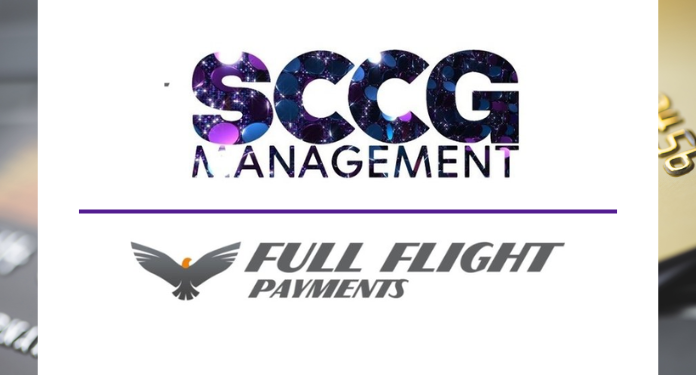 Stephen Crystal, Founder and CEO of SCCG Management announced a partnership with Full Flight Payments, providing business development and strategic consulting services to the payment processing company.
Stephen Crystal commented: "Full Flight brings a pioneering approach to Payments and Commerce, we are very excited to move forward with this partnership and grow its presence in the gaming industry. Chris Berman is a reputable leader in the financial technology space and its processing solution will dovetail perfectly with our network of operators looking to upgrade their payment processing partner".
Chris Berman, Founder of Full Flight Payments, said, "Full Flight Payments is excited to partner with SCCG, and will leverage its 30 years of experience in the gaming space to help bring our payment processing services direct to market. We understand operators' pain in trusted credit card processing solutions as gaming has expanded into the US market."
"The market no longer needs to be controlled by slow moves – as we have an agile solution that allows for scalable and sustainable accounts that are not at risk of closure. We act as a true payment partner in an ever-evolving regulatory and compliance landscape. working with SCCG to bring our solution to the many operators who need it," added Berman.
Full Flight brings over 26 years of payments experience, processing multiple methods for over 200,000 merchants and netting tens of billions of dollars, while remaining agile enough to work with merchants on a personal level. When working with a merchant, Full Flight prides itself on becoming a true processing partner, providing sustainable payment processing along with all the necessary regulatory pieces to ensure you remain compliant and in good standing.
With Full Flight, the company controls the subscription, technology and payments that are being cleared, and can count on a team dedicated to maintaining your account. They offer faster approvals within 90 days, no volume limits for merchants and deposit accounts directly into your bank.
Full Flight also partners with approved bank and card brand providers to offer geo-fencing, age verification, KYC, AML, attorney opinion letters and debit payment options.
SCCG is a leading betting industry consultancy with an ecosystem comprising over 90 companies in the gaming space; it will help Full Flight Payments bring its complete solution to the gaming industry.