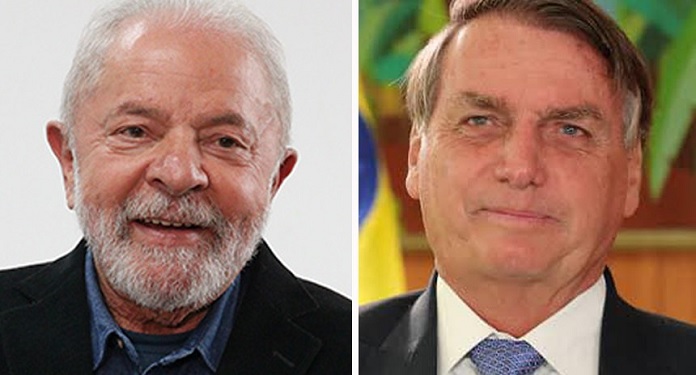 The second round of the general elections in Brazil will take place this Sunday, October 30th. Two candidates, Jair Bolsonaro (PL) and Luiz Inácio Lula da Silva (PT) are vying for the post of president of the republic in one of the most polarized elections in history.
At 67 years old, Bolsonaro is trying to remain in the presidency of the country after being elected in 2018. While Lula, at 76 years old, seeks his third term. With such relevance for the entire country, the dispute is also attracting the attention of thousands of gamblers.
As a result, several bookmakers are offering special betting markets for the presidential election and allowing players to guess who will be president for the next four years.
Situation of candidates in bookmakers
The odds of three betting sites were consulted: EstrelaBet, LeoVegas and Pixbet. For the first time, Jair Bolsonaro appears as a favorite since election betting began on the Pixbet platform. Thus, Pixbet shows Bolsonaro more likely (and pays lower odds). EstrelaBet and LeoVegas, on the other hand, present the opposite.
At Pixbet, the bet on Bolsonaro is paying 1.72 for each real bet, while the bet on Lula is 2.00 for each real invested.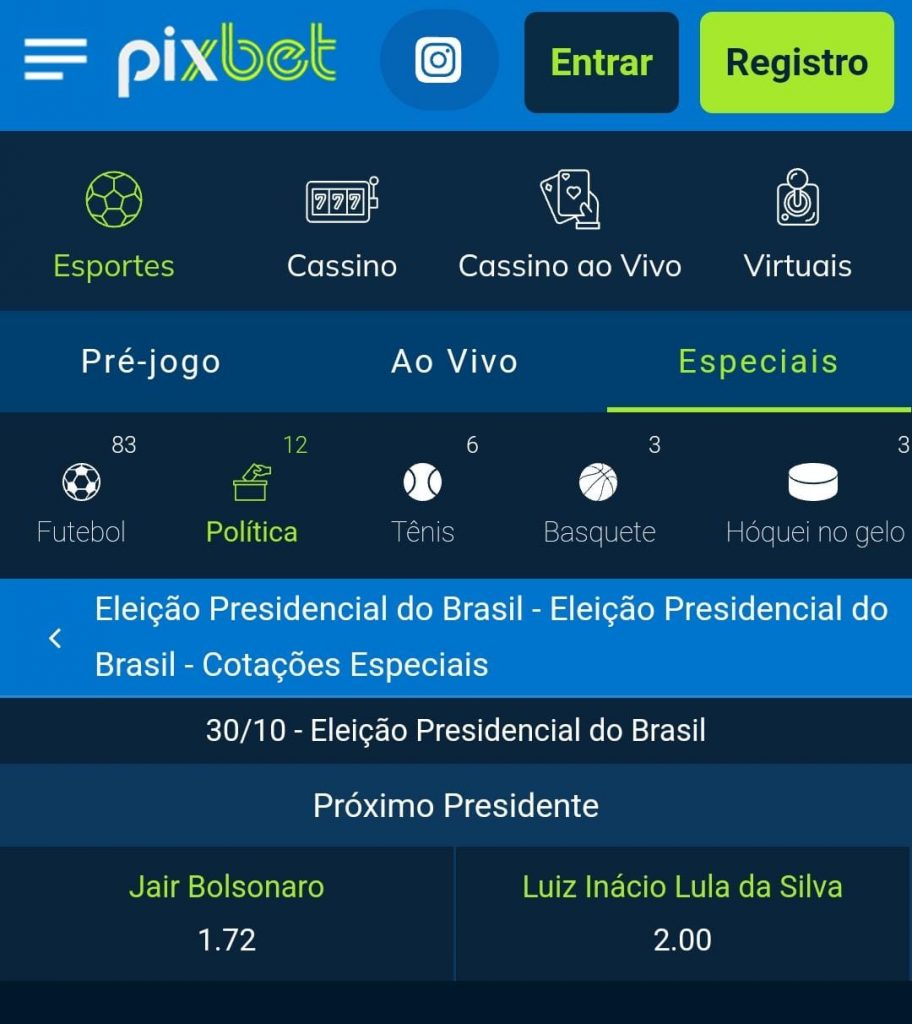 At LeoVegas, the bet on Lula's victory is paying 1.70 for each real played and 2.12 for each real bet on the reelection of the current president.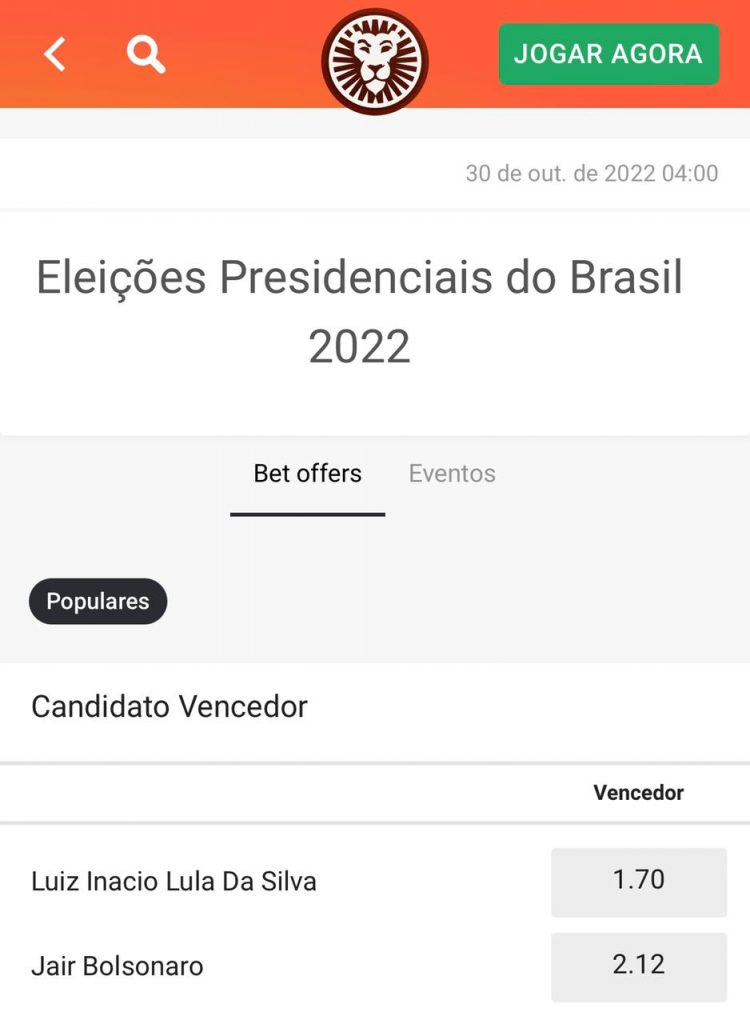 At EstrelaBet, Lula is also ahead and each real invested in PT is yielding 1.66. Bolsonaro's victory, on the other hand, is paying 2.1 for every real wagered.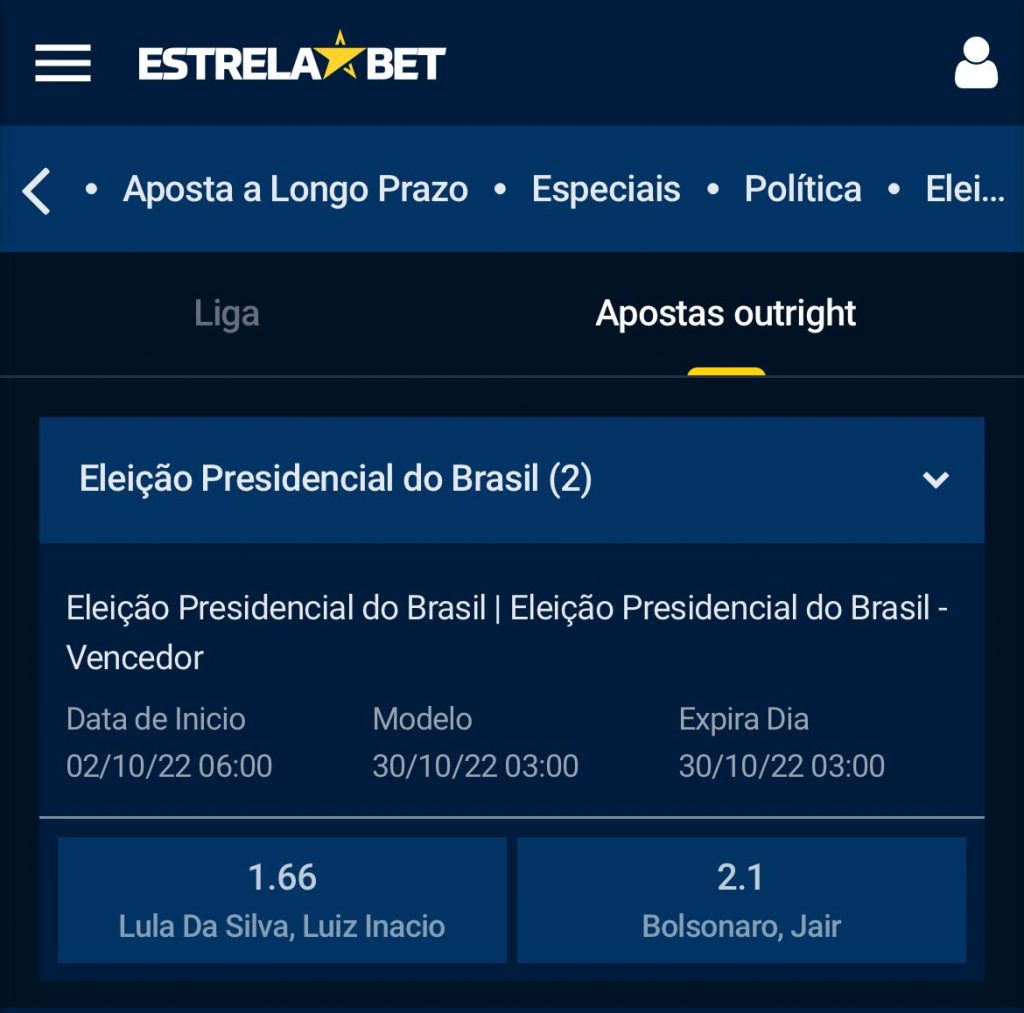 Second round of elections in Brazil
According to the Superior Electoral Court (TSE), more than 156 million Brazilians return to the polls next Sunday, 30, to choose the president of the Republic.
And, as in the first round, voting in the second round will take place at the same time in the country's 5,570 municipalities: from 8 am to 5 pm, Brasília time.