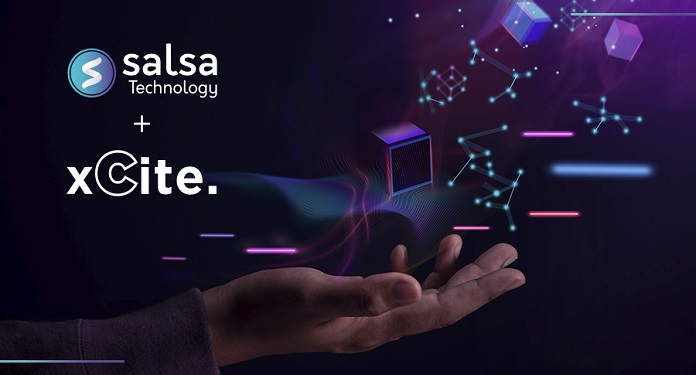 Salsa Technology has partnered with the web3 pioneer xCite Group to prepare an enhanced user experience for its B2B partners by integrating web3 products into its offering. The respective products are developed and integrated by Betopia, the iGaming arm of the xCite Group.
This agreement will help Salsa reshape the future of iGaming technology, evolving the industry into new territories where people will connect in a decentralized online system.
Betopia specializes in bridging the gap between Web2 and Web3, leading the way to the new World Wide Web environment where concepts such as blockchain technology and token-based economy reign supreme. This is possible due to an end-to-end strategy that has produced Web3 solutions in iGaming that include high-reward tokenized systems, token-based sweepstakes and NFT (Non-Fungible Token)-based subscription models, that is, that are unique and cannot be replaced.
"Salsa Technology provides an operating iGaming platform that is strategically positioned in our target markets with a proven track record of innovation and technological advancements, making it the perfect partner for us," said Max Jonnsson, CEO of xCite Group.
Salsa Technology's Head of Marketing & Sales, Eliane Nunes, said: "Salsa's experience in Latin America, Betopia's deep understanding of Web3 and the combined knowledge of both companies in the sector, make this partnership a ideal skills for expansion in the Region".
Betmotion, one of the customers operating with Salsa's complete package of solutions, will benefit from the agreement, as it will be able to provide its users with a true journey into an immersive reality that promises other levels of connectivity.
Betmotion COO Luís Traversa added: "As knowledge about Web3 and its features becomes more common, we expect to see this trend spread to more people across the industry. From Betmotion's point of view, we need to explore new horizons with a focus on User Experience (UX), which has always been and always will be our purpose."
About Salsa Technology
Salsa Technology is a leading B2B company that develops customized solutions for the iGaming industry in Latin America and Europe. The company provides an omnichannel platform that serves both new and established online and physical operators. Its leading game aggregator is active in Latin America and will soon reach other markets around the world.
The company started out in the development of Video Bingo games – a hybrid of Bingo and Slot games – and is known for creating titles aimed at the Latin American market. The company is one of the most popular technology developers in the Latin American market and is growing rapidly in other markets. The platform, technology and entire portfolio of games are lab-certified for Colombia, Mexico, Asia and Europe.
About xCite
xCite Group is a web3-oriented service provider supporting companies on their journey to Blockchain and Metaverse. Betopia, is the iGaming arm of the xCite Group, uniting Web2 and Web3 in iGaming entertainment, basing experience on traditional concepts and combining them with cutting-edge technologies. The company seeks to revolutionize a long-existing industry, taking it to the next level and addressing new target groups.