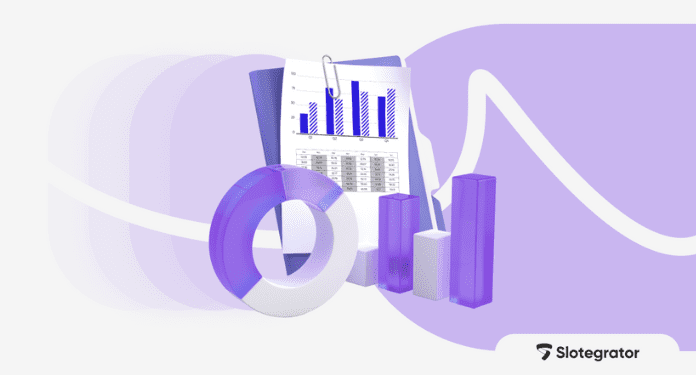 No one is immune from fraud – except those who know how to avoid it. To do this, online casino or sportsbook operators need the ability to make the most of big data, filter the flow of information, and sort through what matters and what doesn't. Slotegrator offers an updated anti-fraud module on its new platform to help operators collect big data for their projects.
Data is everywhere: in our emails and social media profiles, in advertisements and online stores, at school and at work, on our phones, laptops, cars, watches, TVs – everything we do generates some kind of data. , and the sum total of all this is dizzying. This digital transformation has come to define the way we live.
Big data is defined by three 'V's': volume, variety and velocity. Companies have to process a deluge of various forms of data, including identification documents, emails; and each day there is more data arriving than the day before.
In addition to individual data, gambling companies also analyze market data. To analyze the potential of a new country of operation, player demand, investment prospects and expansions, operators use various surveys, industry reports, official statements, etc.
Another source of data for operators is their own business. The iGaming industry benefits here from the start – gamers are required to provide a lot of personal information, making this type of business itself a gateway to a lot of data.
Modern back offices use various metrics to analyze the performance of their projects. The list of KPIs to be studied will most likely include the following data: GGR (Gross Gaming Revenue), NGR (Net Gaming Revenue), FTD (First-time Depositors), CPA (Cost per Acquisition), Conversion Rate, Churn Rate.
These metrics are used to track player behavior, marketing, sales effectiveness, and business growth or recession, as well as identify project strengths and weaknesses to help plan future development. Using them to assess your performance is a necessity, not an option.
Another important aspect where big data analytics helps is security.
Gambling addiction, underage gambling, risky behavior, fraud, money laundering – these unwanted things can be prevented or excluded through constant monitoring and data analysis. Doing this manually is nearly impossible, which is why there are automated solutions for operators who value time and safety.
Slotegrator – an online casino solutions developer and gaming content aggregator with 10 years of experience in the industry – has recently updated its gaming platform solution, including its anti-fraud module.
The module assists in the financial security of gambling projects by collecting information about any risky moves or suspicious activities, which facilitates risk management and protects against fraud. All collected information and aggregated statistics are structured in a simple and clear database so operators can easily process and analyze. The anti-fraud module also allows you to set notifications in case of suspicious activity.
Another useful feature is the Business Intelligence module. The company's BI module allows operators to process large volumes of information for any chosen time period – and at any time – quickly and easily, including player behavior, game history, bonuses, testimonials, etc.
About Slotegrator
Since 2012, Slotegrator has been one of the leading providers of software and business solutions in the iGaming industry for operators of online casinos and sportsbooks. The company's main focus is software development and support for online casino platforms, as well as the integration of gaming content and payment systems.
The company works with licensed game developers and offers a vast portfolio of casino content: slot machines, live casino games, poker, virtual sports, table games, lotteries, casual games and betting data feeds. Slotegrator also provides consulting services in the acquisition of gaming licenses and business incorporation.