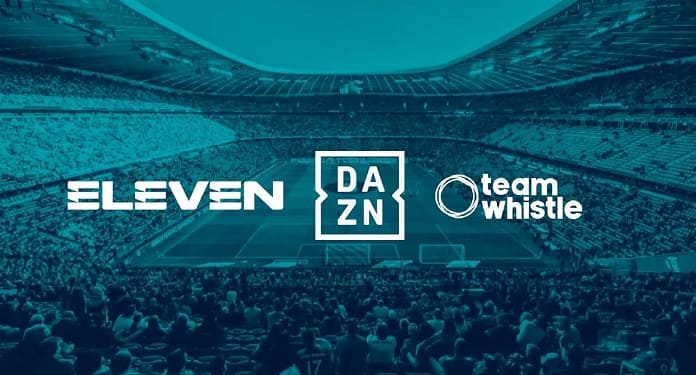 DAZN announced the acquisition of competing platform Eleven Sports. The agreement will expand the reach of the sports streaming platform in countries across Europe and Asia. According to SportsPro Media, the purchase is expected to raise DAZN's revenues by $300 million a year.
From now on, DAZN becomes the main broadcaster of the Belgian and Portuguese Championship, increasing its offer of content that already has the German, Italian and Spanish leagues. Remembering that Eleven Sports has services in Hong Kong and Taiwan, such as the Asian Champions League, which now belongs to DAZN.
DAZN now has new Brazilian football championships
The international brand of DAZN, which has the rights to the Women's Champions League, will receive approximately 40,000 football games a year from the new property, covering Brazilian events. All Brazilian women's football divisions (Series A1, A2 and A3) are part of this portfolio.
In addition, Eleven Sports showed matches from the São Paulo Junior Football Cup and ten state tournaments: Rio de Janeiro, Goiás, Alagoas, Rio Grande do Norte, Piauí, Distrito Federal, Espírito Santo, Mato Grosso, Mato Grosso do Sul and Rondônia . The company also broadcast the A2 and A3 Series of Paulistão, in agreement with the São Paulo Football Federation (FPF).
The deal still involves the social media group, Team Whistle, which has strong appeal among the younger generation. "The acquisition adds scale to our business. It is a huge step forward in our mission to be the premier global sports platform," said Shay Segev, CEO of DAZN.
Segev continued, "DAZN has invested in building a revolutionary digital sports platform where fans can enjoy the full range of interactive sports entertainment. We look forward to expanding these capabilities into new markets, as well as leveraging Eleven's capabilities in DAZN."
"It will be extremely valuable to DAZN as we look to drive maximum value from our enviable rights portfolio, creating new content formats to reach new audiences and generate powerful incremental revenue streams," said Kevin Mayer, President of DAZN.