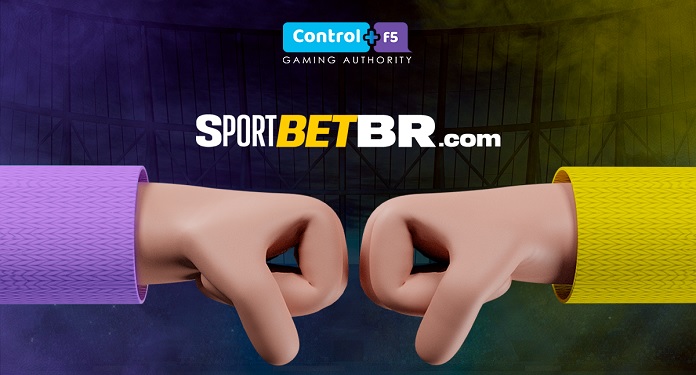 A new partner arrives in the Control+F5 Gaming portfolio. It is Sportbetbr, a betting and gaming site that seeks to conquer the Brazilian market. The platform has a variety of sports and markets, in modalities such as football, basketball, wrestling and others.
Sportbetbr offers a casino full of options, with games such as the famous Aviator, Fruit Blast, Millionaire Super Wins and many others. All titles are from major developers on the market.
The platform also offers live betting and live casino, which brings even more emotion, transporting the player to a universe of emotions in real time. Sportbetbr has chat support, bonuses and very advantageous promotions.
Sportbetbr's prospects for Brazil
The house intends to expand in the domestic market, as its CEO explains: "We have great growth prospects, as we always seek to deliver the best experience for the customer. We have only been on the market for 1 year and we have already made major updates to our system, with the aim of always entertaining our customers in the best way".
"Currently, most of our players are located in the Southeast and Northeast regions. We want to break barriers, reaching all over Brazil, always with a great experience. The focus of Sportsbet.br is to be a reference in the field of sports betting and casino, being among the major players in the market".
Control+F5 walks alongside Sportbetbr
Through its team of professionals with experience in the gaming industry, Control+F5 projects the growth of gaming and betting companies.
Asked about the reasons that led Sportbetbr to close a partnership with Control+F5, the site's CEO comments: "We chose Control+ F5, precisely because it is a reference in the marketing segment and already has a great experience, with successful cases. What we look forward to most is working together so that we have great results and can expand our user base, always providing them with a great experience."
Control+F5 Gaming's services cover areas such as Training of Professionals specialized in games, 360º Marketing, Customer Service, KYC Compliance, Software Development, Market Consulting, Human Resources, Legal Advice, Administration and Accounting.