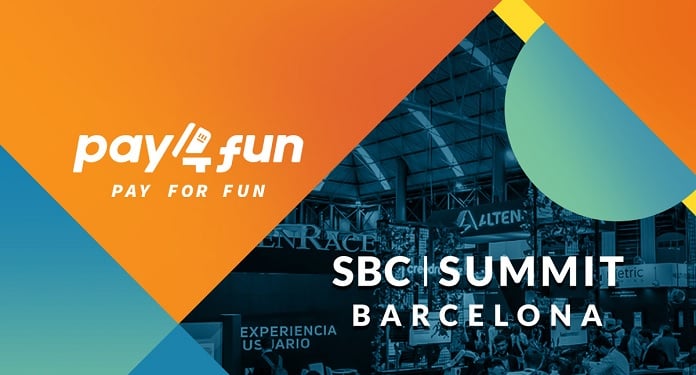 The SBC Summit Barcelona takes place on the 20th, 21st and 22nd of September at the Fira Barcelona Montjuïc in Barcelona, ​​Catalonia. The conference is attended by the global leaders of the online entertainment market. Pay4Fun, in addition to participating in the event, will also be one of the sponsors.
After the success of the first edition in 2021, the SBC Summit returns for another great event in the iGaming market. At this convention, some of the main objectives are to discuss the future of the industry, exchange knowledge and strengthen the sector's networking.
What the SBC Summit has prepared for this edition
The exhibition will feature seven stages and lectures by 350 senior executives and experts. Some of the hot topics for the debates will be: payment and compliance, responsible gaming, affiliate marketing, sports betting and online casino.
Thinking about the contemporary scenario, other highlights of the SBC Summit Barcelona 2022 will be: metaverse, blockchain and emerging technologies.
The event will be divided into 5 areas:
Sports betting;
Casino and iGaming;
Payments and compliance;
Marketing, Media and Affiliates;
Metaverse, blockchain and emerging technologies.
Each of these areas will have its own stage for seminars, as well as space for exhibition and networking.
Pay4Fun Panels at SBC Summit Barcelona 2022
In addition to sponsoring this important global industry event, Pay4Fun also participates as a panelist. On the 22nd, Pay4Fun will present the panel: "Current Situation of the Brazilian Market", which is of great relevance to the event.
Pay4Fun, a Brazilian company with business partners from many countries, is an online financial operations platform that offers deposit, payment and transfer services in a safe, fast and practical way.
Currently, there are more than 300 partners integrated with Pay4Fun. The platform acts as a link between partner sites that provide services and the end consumer. The support service works 24 hours a day, 7 days a week.