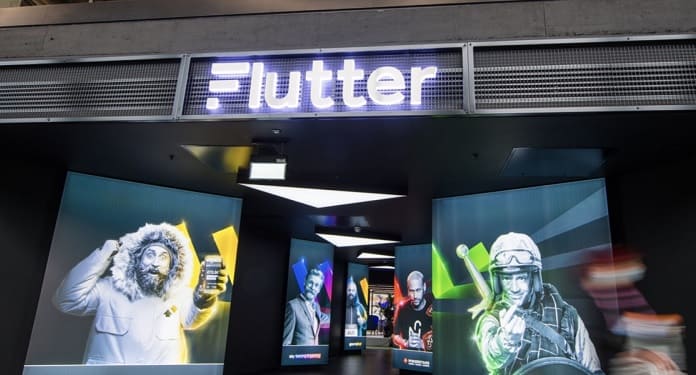 Flutter Entertainment reported revenue of £3.38bn in the first six months ending 30 June 2022, up 9% on the year-earlier period.
As noted by Flutter, this was in line with management expectations and was driven by a 14% growth in recreational customers. Adjusted EBITDA for the period was down 19% to £476m, which was also expected.
The group reported an after-tax loss of £113m, compared with £86m in 2021, while net debt rose by £322m to £3bn. In the US, adjusted EBITDA was positive in the second quarter, while the group's sports betting market share accelerated to 51%.
The first half of 2022 has been a positive one for the group, with significant progress towards the strategic goals we outlined in March," said Flutter Entertainment Chief Executive Peter Jackson.
"We grew our recreational customer base by more than one million players in the first half and increased the proportion of customers using safer gaming tools to more than a third," added Jackson.
"We are particularly pleased with the momentum in the US, where we have extended our leadership in online sports betting with FanDuel capturing a 51% market share and top spot in 13 out of 15 states, helping to contribute to positive Q2 earnings. We remain firmly on the path to profitability in 2023, leveraged by our customer-friendly economy and disciplined investment."
Executive reviews Flutter's performance outside the US market
Outside the US, Flutter reported that its first half year performance in the UK and Ireland reflected "safer gaming initiatives", with product improvements delivered in the period supporting an expected return to revenue growth in the second half.
In Australia, the monthly average of players rose 10%, while internationally, investments in high-growth markets helped generate strong returns, with the acquisition of Sisal completed on August 4th.
Jackson continued, "Outside the US, the business remains well positioned thanks to its leading positions in its mature markets and the investment we are making in attractive, high-growth markets such as India, Canada and Brazil."
The executive analyzed the scenario in the UK: "While the delay in publishing the Gambling Act review has been disappointing, we are confident that the safest game changes we have made to date position us well for the future."
"In Australia, we delivered another excellent performance with revenue and players continuing to grow. We were also pleased to welcome Sisal to the group earlier this month, a business that had a strong performance during the first half of the year", he concluded.
Results from other companies in the betting industry
888 also released its results for the first half of 2022, reporting a 13% decline in revenue to £332.1m. And Entain, whose brands include Ladbrokes and Coral, announced its performance in the first half of the year. The group posted revenue of £2.1bn in these first six months, up 19% on the same period a year earlier.