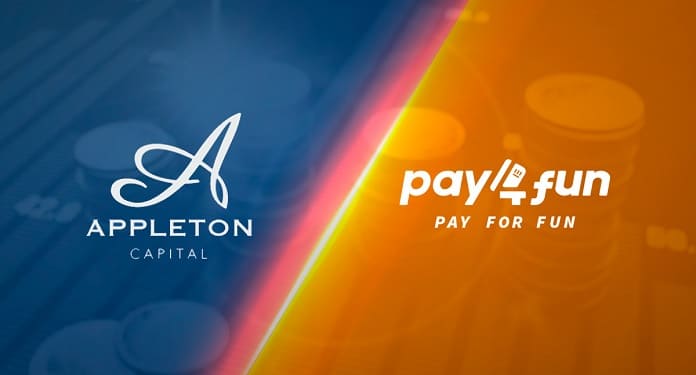 Pay4Fun Institution de Pagamento S.A., the main payment partner in the entertainment sector in Brazil, has finalized a new round of investments in the company with the support of FGo Advisors.
Pay4Fun offers e-wallet and payment gateway for the iGaming industry. Combining payment solutions with technology, Pay4Fun helps companies eliminate payment barriers, optimize operational costs, and increase acceptance rates by improving the customer experience.
Appleton Capital, an investment management firm, led this investment round and became the second European shareholder to sign a deal with Pay4Fun. According to CEO Leonardo Baptista, "Appleton's multimillion investment in Pay4Fun and the Payment Institution license from the Central Bank of Brazil are solid recognition of our consistent and sustainable performance. It is also an opportunity to bring in a group of strategic investors to contribute to Pay4Fun's geographic expansion".
According to Olof Appleton, CEO of Appleton Capital, "Pay4Fun has a qualified and experienced management team, a strong competitive advantage and a desire to increase its geographic presence in Latin America and other continents. Appleton is excited to contribute and experience the future with Pay4Fun."
About Pay4Fun
Pay4Fun is the leading payment technology partner for the entertainment industry in Brazil. The company offers an electronic wallet that makes life easier for Brazilian customers when it comes to paying on online gambling and betting platforms. Combining payment solutions with technology, Pay4Fun helps companies remove payment barriers, optimize operational costs and ensure legal and regulatory requirements are met.
Pay4Fun's proprietary platform offers deposit and withdrawal capabilities, linking more than 300 international merchants to the Brazilian iGaming industry. With support for over 17 local and alternative payment methods, merchants can capture every payment opportunity.
About Appleton Capital
Appleton Capital is a European investment management firm focused on private equity and high potential companies. Some of Appleton's investments include Glitnor, an iGaming investment group based in Malta, and BROCC, a specialist consumer credit company based in Sweden/Finland.
Appleton is a highly reliable and attractive partner for both investors and the companies and projects that receive their investments.