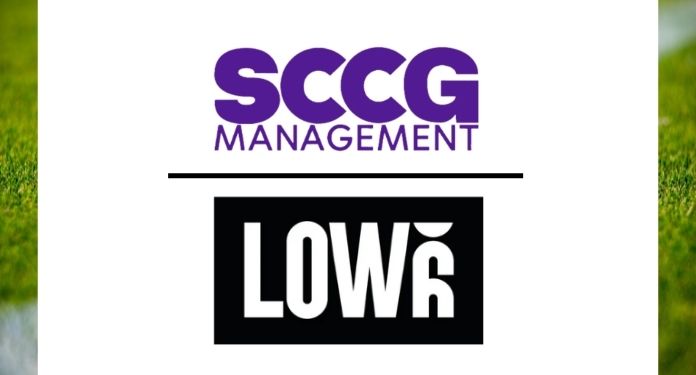 Low6 has entered into a partnership agreement with SCCG. The gaming industry's renowned brand will help North America-based sports betting operators looking for new technologies to acquire new users.
Low6 has already established partnerships with forward-thinking American teams and leagues such as the PGA TOUR, UFC, Learfield, Cincinnati Bengals and Detroit Pistons, but this alliance with SCCG Management should double the company's ability to offer itself as a partner. trusted by sports betting operators.
Low6's platform offers a range of services to help operators engage with sports fans, and then acquire and retain those fans as customers. Last month, Low6 announced that its industry-leading gaming technology was being made available to the sports, sports betting and gaming industries as a complete whitelabel solution.
SCCG Management is one of the most recognized names when it comes to strategic consulting in the North American sports world, and is adding Low6 to the ecosystem of its partner clients to explore synergies in its ongoing work in support of major and emerging sports leagues and content. .
The brand already manages sponsorship deals with the Cincinnati Bengals, Colorado Rockies, Denver Broncos and the Iowa Cubs; has a business development partnership with the Northwoods Baseball League and the American Cornhole League; provides consultancy to Major Arena Soccer League; has a strategic data distribution and development partnership with the America Ultimate Disc League and a partnership with Hendrick Motorsports to leverage data, content and engagement.
"Low6's track record over the past 12 months has been very positive as we have added a whitelabel acquisition platform for the B2B sports betting industry to our portfolio of trusted partnerships with some of the top US sports leagues and clubs," said Jamie Mitchell, CEO of Low6.
"With a number of operators already on board, our development partnership with SCCG will enable even more sports betting brands in North America to access the engaging content we offer through the Low6 Gamification Platform to convert, retain and monetize their users. ", added Mitchell.