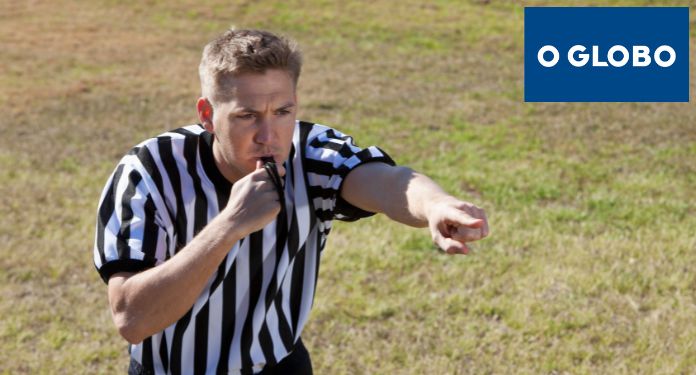 Founder of Alphabets Investimentos Esportivos, Rogério Cruz Guapindaia managed to attract numerous investors, especially in the Lagos Region in Rio de Janeiro, by presenting himself as a 'football betting genius'. It provided daily profits of 1.2% to 3.2% until it disappeared in September 2021 with its customers' money.
With Alphabets now characterized as a financial pyramid hidden behind a betting app, customers believe they won't be able to get their money back. However, a report by 'O Globo' indicates that this is not the only case of fraud related to the betting market.
Recently, in a search and seizure at the place where Rogério Andrade was arrested, in Petrópolis, investigators found evidence that the bicheiro operated a platform called 'Heads Bet'. The manipulation of sports results is another problem to be tackled with the utmost rigor around the world.
Sportsradar Integrity Services (SIS), a world reference in monitoring sports fraud, found evidence of suspicious activities in the Ceará Championship, which caused Crato Esporte Clube to be withdrawn from this year's competition.
The investigations against those responsible, however, do not occur at the same speed as the increase in occurrences. To date, the most popular investigation was Operation Distraction, by the Federal Police (PF) in Sergipe, which broke up a group involved in the exploitation of games, money laundering and evasion of foreign currency through a website, EsporteNet.
International performance
According to the Specialized Attribution Group in Organized Crime (Gaeco) of the Public Ministry of Rio de Janeiro, the documents found at Rogério de Andrade's house point to the international expansion of his business.
The role of the bookie in this segment, according to the researchers, included in-person and online betting. Arrested along with Rogério, Gustavo de Andrade, son of the bicheiro, gave testimony to the Capital Homicide Police Station, in 2020, in relation to the inquiry into the deaths of councilor Marielle Franco and driver Anderson Gomes.
At the time, he recognized that an employee of his family's company, Renato Peçanha Pires, known as Renatinho, formed a partnership with retired PM sergeant Ronnie Lessa, to set up a bingo at Quebra-Mar, in Barra da Tijuca.
According to O Globo, Gaeco believes that Renatinho would be an orange to hide the name of the bicheiro as the true owner. Arrested since March 2019, Lessa will be tried for the executions of Marielle and Anderson Gomes.
EsporteNet, the main target of Operation Distraction, promoted last year by the Federal Public Ministry, was the main sponsor of Fortaleza Esporte Clube. In the operation, more than R$ 13 million were seized, in addition to cars, cell phones, electronics and documents in the two stages of the operation, which took place in March and September 2021.
In addition, Cabo Frio was the location selected by Cruz for the Alphabets base. The operator described himself on social media as a 'former football player, realtor and restaurant manager until he 'found himself as a sports trader and betting market investor'. To attract customers, he ensured that the money "performs like no other investment".
Alphabets had a small commercial office in the central part of Cabo Frio, however, according to customers, Rogério was only in the city twice. He chose to do everything through social media, where he also published records of his personal routine.
"Rogério sold the idea that he was a sports betting genius. As he put on his face, without shame of showing up, I ended up believing it. By business rules, the customer earned a percentage if he referred a person. It was clearly an indication of a pyramid, but I didn't care at the time," shopkeeper Samuel dos Santos Valadares, one of those affected, told Globo.
Disappearance and termination of operations
Alphabets, which billed itself as "the first sports operations robot in Brazil", closed operations in September 2021, shortly after the Kriptos operation, which arrested Glaidson Acácio dos Santos, the "Pharaoh of Bitcoins", another operator accused of create a financial pyramid. In the city, there was the impression that Rogério had decided to disappear before he was also arrested.
The information surprised the site's investors, who tried to get in touch with Rogério through social networks to ask questions and collect the amounts they left on the platform. Some threatened the operator, while others formalized police reports.
In records of social networks, after closing the business, Rogério appeared mocking customers: "You will not receive anything" and "Thank you for your money" were some of the phrases attributed to him. Also using social media, in a video, he left a message:
"You have no idea who you are messing with. You don't know who my legal body is, you don't know the police friends I have, the influence we have within the government. Pay close attention when you threaten me."
In addition to the arrest, in 2017 for international drug trafficking and connection with trafficking, Rogério has more than 600 legal cases. Alphabets is just one of the corporate reasons for the business, which was once called PoupeInveste EIRELI, Green Bilionários and RC Investimentos LTDA.
Sports betting market in Brazil
It should be noted that bookmakers have been authorized to operate in the national territory since December 2018 according to a decree signed by the then president Michel Temer. However, regulation for the sector has not yet been completed.
Therefore, sportsbooks still need to be hosted on servers outside the country to operate in the country and cannot have offices here. Research carried out by Fundação Getúlio Vargas (FGV) estimates that the sports betting segment in Brazil moves between R$ 4 billion and R$ 9 billion annually.
Sought after by the article published in 'O Globo', Rogério de Andrade's lawyers communicated that they will only comment on the charges against the client after knowing the full content of the accusations. Rogério Cruz was not located to defend himself, as well as those responsible for EsporteNet.