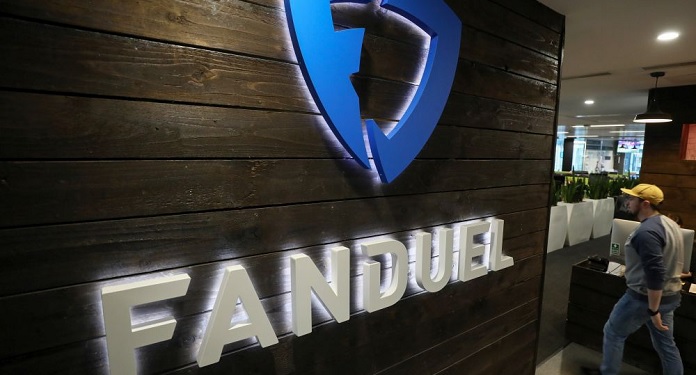 In partnership with Evolution, FanDuel Group is expanding its online casino offerings through the introduction of its first FanDuel-branded live dealer studios in the US states of Michigan and Pennsylvania.
All of the group's live dealer games will now be streamed to customers in both states directly from their live studios. The group operates the FanDuel Casino in New Jersey, Pennsylvania, Michigan and West Virginia, as well as the Stardust brand in New Jersey and the Mohegan Sun Casino in Connecticut.
"Classic casino games will now be available online with an exciting FanDuel-branded live dealer element, giving players at FanDuel Casino in Michigan and Pennsylvania an interactive casino experience right at home," reads a statement from the FanDuel Group.
"A dedicated live dealer studio gives FanDuel the ability to offer players exclusive promotions, and with the addition of live updates with dynamic stats, FanDuel Live Dealer Games will appeal to experienced players and newbies alike."
"Playing FanDuel Live Dealer Games is a great opportunity to learn the game in a more controlled environment, and for the experienced gamer, the game offers a less crowded and more relaxed gaming experience."
As noted by the group, FanDuel Casino has a number of key features, including slot machines and table games such as blackjack, roulette and Wheel of Fortune, as well as the ability to withdraw winnings "safely and quickly with the same level of service as guest, convenience, security and protection that customers have come to expect from FanDuel."
The company added that there are several protections applied to player accounts, which reflect the strong commitment it has to responsible gaming.
FanDuel Group announced a deal with Mischief recently
Recently, FanDuel Casino also named Mischief as their new creative agency of record. To this end, Mischief has been tasked with consolidating FanDuel Casino's position as the duo prepares to launch their debut campaign later this year.
Unlike the brand's sports betting offering, FanDuel said its casino platform appeals to a wider audience, with more or less equal usage between men and women.