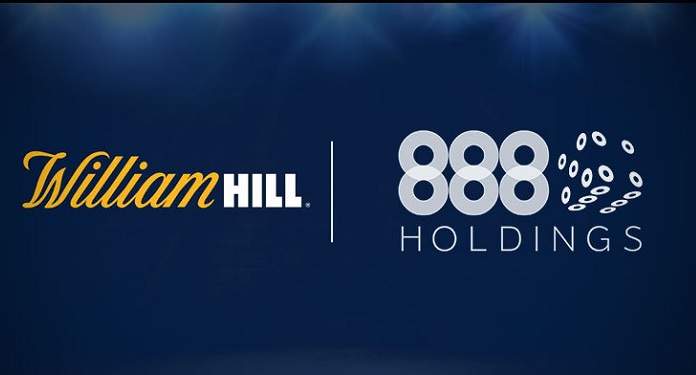 Online operator 888 has completed the £1.95bn acquisition of William Hill's non-US assets from Caesars and announced the group's new leadership team. 888 initially agreed in September 2021 to purchase William Hill's non-U.S. business.
This came shortly after the American company Caesars acquired the entire William Hill business for approximately £2.90 billion, with the intention of divesting all but its US assets.
Originally, the purchase price for the deal was £2.2 billion. However, 888 and Caesars agreed to lower the purchase price to acquire the assets by £250 million, with the cash portion of the deal now set at £584.9 million instead of £834.9 million.
This was due to a "change in the macroeconomic and regulatory environment", but at the time it also revealed that the William Hill company's license to operate in Britain was under review. After receiving shareholder approval last month, the deal closed.
"I am pleased to announce the completion of our combination with William Hill. We have built an exceptional leadership team by combining the strengths of both businesses and, as we look to the future, the combination of our product and content leadership, driven by our proprietary technology and our world-class brands, gives us a powerful platform. for growth", said the president of 888, Itai Pazner.
888 president excited about business potential
The group president noted that the combined business will be one of the largest online gambling operators in the world. The new entrant reportedly reported revenue of £2.13bn in 2021 but reported a net loss of around £300m.
"This combination brings together two high quality businesses to create a powerful global betting business. We believe the acquisition will create significant shareholder value by creating a business combined with leading sports betting and gaming technology, products and brands. With a high-quality management team made up of talent from both businesses, I am confident in our future plans," he added.
Pazner will remain chief executive of the business after the merger, while former William Hill chief executive Ulrik Bengtsson will leave the business. William Hill's CFO Eric Hageman will also step down. "I would like to thank Ulrik and Eric for the excellent work they have done at William Hill and I wish them the best of luck in the future," said Pazner.
Likewise, 888 Chief Financial Officer Yariv Dafa, COO Guy Cohen and Chief Strategy Officer Vaughan Lewis will also retain their positions. William Hill's Chief Personnel Officer Mark Skinner and Chief Product and Technology Officer Satty Bhens will assume these roles in the new business. Meanwhile, the company has announced Harinder Gill as its new chief risk officer, hailing from fintech firm Revolut.