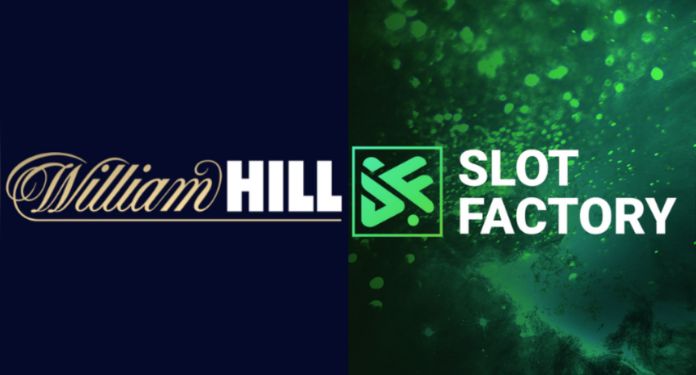 Slot Factory announced that it is joining forces with industry-leading gambling brand William Hill to distribute content across its network.
Under this agreement, dozens of original Slot Factory games will be released on William Hill's websites, with Big Box Bonus being the first of many titles to follow in 2022. To ensure the highest quality, Slot Factory tests all of its games against their own B2C sites prior to distribution, which means operators are provided with the best performing titles.
Craig Staples, Game Content Director at William Hill shared "We are pleased to add Slot Factory to our list of partners. The dedication their team puts into creating their games, combined with their strength in the UK market, makes them a trusted partner".
Charles Mott, Chief Commercial Officer at Slot Factory said "this is an incredible opportunity for us to continue to grow our presence. William Hill is focused on providing the best betting experience for its players and we are well positioned to contribute to this offering to customers".
About William Hill
The company's founder, William Hill, started his business in 1934, traveling through Birmingham, a city in the West Midlands region of England, promoting bets in the region. Continuing the innovative spirit of its founder, the group has become an international and multi-brand business.
About Slot Factory
Slot Factory is a world-leading provider of award-winning gaming solutions. It is the B2B division of Intouch Games, a UK-based developer and operator of online and mobile games.
Intouch is home to 8 successful casino brands and employs over 350 staff working from global offices in the UK, Romania, Taiwan and Malta. The brand uses state-of-the-art technological solutions developed in-house to help mobile game operators achieve their business goals.