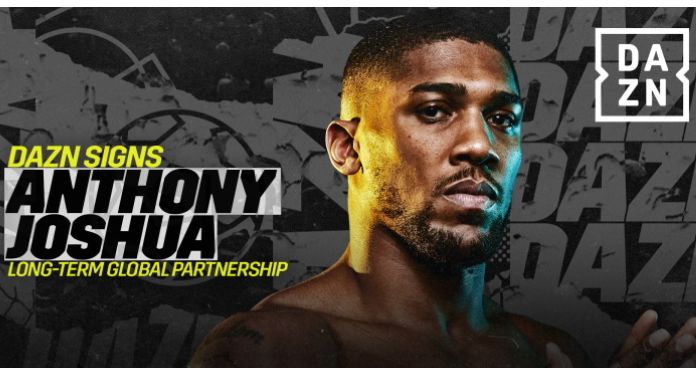 DAZN has secured a new long-term partnership with Anthony Joshua (AJ) to stream the boxer's upcoming fights on their sports entertainment platform.
The two-time heavyweight champion also became a shareholder and brand ambassador for the business, as well as a special advisor.
In this latest role, Joshua will join DAZN's strategic advisory board as the deal looks to develop its global boxing offering. The UK-based company is also looking to expand into its casual market.
DAZN and Joshua have been working together for some time and both parties expect to reap considerable benefits from this latest deal.
Shay Segev, CEO of the DAZN Group, wasn't shy about making his expectations clear, welcoming the "vast audiences" Joshua attracts.
"AJ is an extremely popular and influential sportsman. His alignment with us and his investment in our business speaks for itself," said Segev.
"This deal is his seal of approval for our vision and direction as a company. We salute his passion, his drive and – most significantly – the vast audience he attracts."
Joshua was equally excited about this deal, commenting, "I'm entering a new phase in my career with a new training environment, new coaches and now a new broadcaster."
"Negotiations at this level take time so I'm glad to have it all sorted out and now I can fully focus on giving the fans and DAZN what they want, split knockouts and glamour."
He added: "We have enjoyed a really successful partnership in the US for many years and I know the team and understand the passion and drive in the business."
About Dazn
DAZN is a global subscription sports streaming service. The service offers live and on-demand broadcasts of events from various properties, as well as original programming. The brand was launched in Austria, Germany, Switzerland and Japan in August 2016, and in Canada the following year.