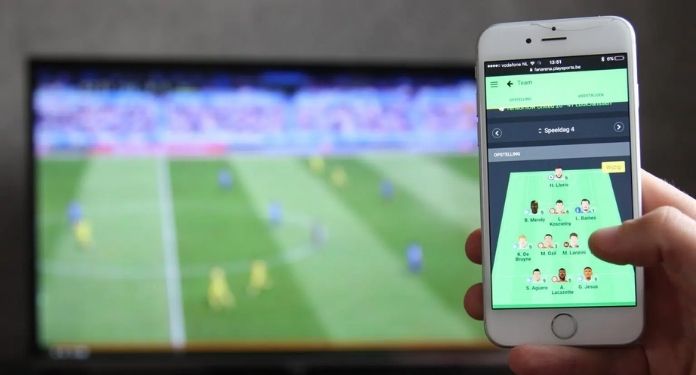 Millions of Brazilian soccer fans are already "coaches" of their favorite teams. We usually always have an opinion about who is playing well, who should be substituted and who can be let go. But there are those who have turned this "speech" into a very profitable profession with Fantasy Games.
Gerlison Ferreira, from Amazonas, won his first R$ 1 million in "fantasy games", a type of game in which he manages a virtual sports team, but plays with real athletes acting in real clubs. If you select an athlete who performs well in "real" championships, you earn points and even prizes.
According to a study by TechNavio, which analyzes the global market for new technologies, this type of entertainment already generates annual revenue of R$ 66 million in the country.
"The news [of R$ 1 million accumulated in prizes] took me by surprise", says Ferreira. "This money will help me to achieve many things I always wanted, but never had the means to have. What I really want to do is give my parents a better life, who have always fought hard for me."
The increased growth of Fantasy Games
The United States, pioneers of the so-called sports tech (sports technology companies), in 2021 moved more than BRL 44 billion in the sector. The US$26 billion global market is estimated to grow by 120% by 2026.
In Brazil, according to a 2021 survey by Conecta Ventures, there are already 106 sports tech operating. The leader of the modality, Rei do Pitaco, has grown 350 times since its creation in 2019. The application has already accumulated 3.2 million downloads and more than 100 thousand users have already been awarded a total value of R$ 50 million.
"Our mission is to transform the lives of those passionate about the sport and, therefore, we constantly create leagues to entertain and encourage our players to achieve their goals also outside the fields. Only in the first rounds of the Brazilian Championship, for example, we already distributed more than R $5 million in prizes", says Mateus Dantas, CEO and co-founder of Rei do Pitaco.
Its direct competitor, Cartola FC, also followed the idea of ​​profitable users per cycle and announced Cartola Express this year. Created in 2005, Cartola FC is the second biggest fantasy game in the world reaching 30 million downloads and 6 million active teams in 2021 alone.
A great opportunity with the 2022 World Cup
Rei do Pitaco also 'recruited' the famous streamer Casimiro this year. The streamer will have the sponsorship of sports tech and a partnership with Clube Athletico Paranaense, and will broadcast live 19 Brazilian Championship games on the Twitch platform.
"I've always really liked fantasy football games. My audience also plays and expects this type of content in the lives", explains the influencer, with 2.4 million subscribers on his Twitch channel.
"Now I always select my team and I keep getting messages from the 'nerdolas' showing that they made money on the app. I recently received a print of one who won almost R$ 4 thousand with the team he created", he says.
The 2022 World Cup, which takes place at the end of this year, promises to further heat up the innovation and technology market of startups in this universe. "We have great expectations for that date", says Dantas, without revealing details.
Learn more about fantasy games and the laws for the sport
Fantasy games are not considered "games of chance" but as games of skill, that is, the result will depend, most of the time, on the player's aptitude and not on a totally random event.
Criminal lawyer and professor of criminal law and criminal procedure Roberto Vasconcelos da Gama, comments on the case of gambling:
"Brazil does not yet have specific legislation on the regulation of betting applications. However, PL 442/91, recently approved by the Chamber of Deputies, creates the Regulatory Framework for Gaming in Brazil and allows the practice and exploitation of gambling and casinos in the country".
Among the main rules of this Regulatory Framework for Gambling are:
Permission to practice and exploit games and bets in physical or virtual establishments, provided that they have the consent of the Government;
Creation of the National Gambling and Betting System (Sinaj), composed of a federal regulatory body, gaming and betting operators, tourism entities and gaming and betting agents, auditing companies and market self-regulation entities;
Creation of the National Register of Players and Bettors (Renajogo), to ensure control of the activity from the player's point of view. The same must register with that body before participating in games and bets;
Implementation of an institution focused on the National Policy for the Protection of Players and Gamblers, with rules yet to be defined;
Creation of Cide-Jogos (Contributions for Intervention in the Economic Domain), a tax intended to finance actions in the areas of tourism and sport aimed at combating gambling addiction;
Requirement of an operating license for interested companies. They must be headquartered and managed in the country and will be subject to rules to be defined by a federal regulatory and supervisory body;
Despite these considerations, the former President of the Republic, Michel Temer, in December 2018, sanctioned Law 13,756/2018, which provides for the National Public Security Fund (FNSP), on the destination of the proceeds from the lottery collection and on commercial promotion and the lottery modality called fixed-odds betting.
In this way, it makes sports betting legal in the country, as long as they meet certain requirements, including that bets must be fixed odds, known as odds. That is, at the time the bet is made, it must be defined how much the bettor will win, if his guess is correct.