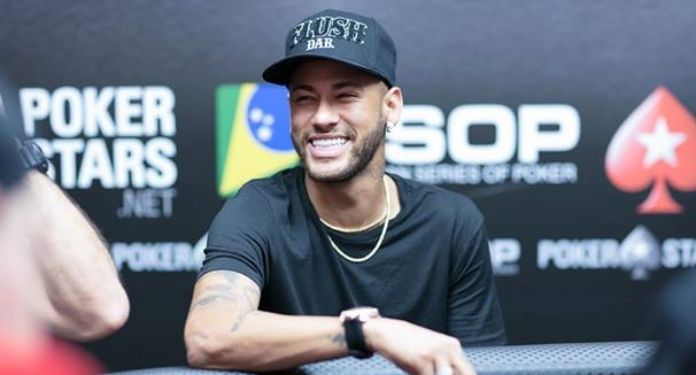 Nowadays it is possible to notice a growth in the interest in gambling and casinos, where big names in national and international soccer are usually present at poker and gambling events.
In addition, some celebrities also tend to try their luck, such as rapper Drake, who is constantly betting and commenting on it on his social networks.
In Brazil, land-based casinos are still not allowed due to a law that has existed since the 1930s. However, this was not an impediment to Gabriel Barbosa, known as Gabi Gol, who has already been caught testing his skills in casino games such as poker, blackjack or roulette.
The player, known as one of the best strikers in Brazilian soccer, was spotted in March 2021 with a group of friends while he was in a place where he operated a clandestine casino in the city of São Paulo, making headlines on the most renowned news portals.
A big name in national soccer who is also seen playing big poker tournaments is Neymar. Being also an online casino fan, the truth is that the PSG and Brazilian national team ace has already managed to achieve great results in the skill game.
The Brazilian showed great aptitude for this game that requires a lot of knowledge and different levels of strategy. There is a series of participations by the Brazilian player in online tournaments, even appearing with other professional players, such as the Spanish defender Piqué.
In addition to current players, Ronaldo Phenomenon is also another evident case of a huge passion for gambling and casino games. The renowned striker has appeared playing different poker tournaments and events. It is also worth remembering cases like Ronaldinho Gaúcho who, with some regularity, was also seen appearing in casinos, even outside Brazil.
All of this proves that great athletes also like to test their luck and level of strategy a little before online casino games.