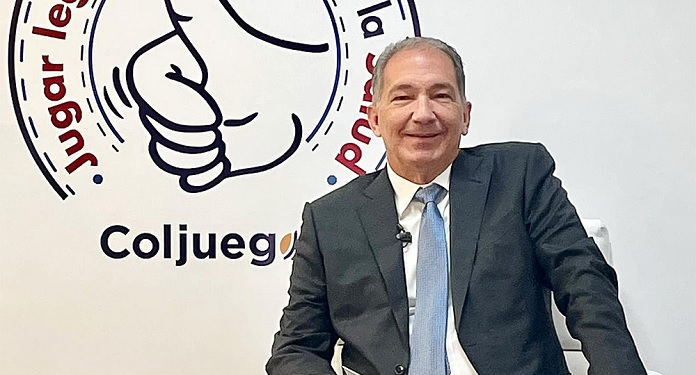 The gambling regulatory body in Colombia, Coljuegos, reported that the amount collected by the gaming sector reached, in the period from January to April 2022, 236 billion Colombian pesos (about US$ 60 million). In an official bulletin, the entity detailed that this value "represents an increase of 20%" in relation to the same period of the previous year.
Likewise, the institution reported that "for the month of April alone, the collection reached 66 billion pesos (around US$ 16 million), which compared to the previous year represents an increase of 31%".
Regarding the first half of 2022, Coljuegos reported that localized gambling, such as casinos and bingos, "made the biggest contribution, reaching 98 billion pesos (approximately US$ 24 million), followed by online games, with a collection of 73 billion pesos (US$ 18 million).
In turn, the organization detailed that the Baloto Revancha lottery reached 24 billion pesos (just over US$ 6 million), the SUPER star reached 40 billion pesos (over US$ 10 million) and promotional gambling reached 1,600 million (US$ 400 thousand).
Localized gambling, reported for the same period, with sales close to 3 billion pesos (over US$ 762 million) and Internet operated games, 2 billion pesos (over US$ 500 million). In addition, SUPER astro recorded sales of 48 billion pesos (over US$ 12 million) and Baloto Revancha of 17 billion pesos (over US$ 4 million).
For those such as lotteries and scratch cards, sales for the month of April 2022 reached 266,775 million pesos (over US$ 67 million), which corresponds to a growth of 30.61% compared to the first four months of last year. . Of this amount, lotteries provided 15,392 million pesos (almost US$4 million).
President of Coljuegos assesses current scenario of the gambling market
Regarding these numbers, the president of Coljuegos, César Augusto Valencia Galiano, stated that, as of April, the entity continues to maintain records for revenue, sales and transfers in the gambling sector.
"The numbers we present today are a reflection of teamwork, of the efforts of entrepreneurs who make the sector an example of innovation and resilience. We continue to invite all Colombians to opt for gambling as a legal and responsible entertainment activity," said Galiano.
He concluded: "Choosing any of the Internet establishments and portals authorized by Coljuegos, as each resource generated by this industry contributes to the financing of the health of Colombians".