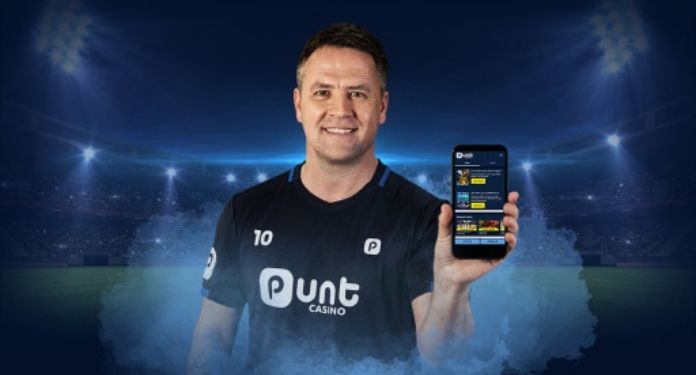 Michael Owen has become the new Brand Ambassador for Punt Casino, an operator that primarily focuses on cryptocurrency gambling.
Announced to his 3.7 million social media followers, along with the release of a YouTube video revealing his involvement with the operator, Owen is set to lead the brand's growth with his image being used for competitions, advertisements and promotions.
Owen said, "Online casinos are more exciting than ever these days, but with their focus on cryptocurrencies, Punt Casino is doing something different; they really are changing the game. I'm a strong believer in the power of the crypto world so that's why , joining an innovative platform like Punt Casino seems like a natural fit."
Punt Casino Marketing Director Alexander Bowring commented: "Michael Owen is a football icon in every sense of the word, so having him on board as our Brand Ambassador is a huge moment for us.
"Since launching last year, Punt Casino has been changing the game, providing exciting crypto casino action. Expect great things from Punt Casino in 2022 and beyond," added Bowring.
Owen has also been a BetVictor Brand Ambassador since 2014, appearing on social media promotions and providing football predictions to entice customers to make their own predictions.
Owen scored 262 goals over the course of his career for club and country, becoming one of the only players to score 150 goals in the Premier League.
He is currently known for his commentary and wealth of knowledge as part of the BT Sport broadcast team.
About Punt Casino
Punt Casino has quickly become a strong player in the crypto casino scene with its bonuses and an excellent online casino platform. Players can take advantage of 24/7 customer support available instantly on the website to answer any questions or queries.
With a top-notch gambling experience provided by over 200 casino games, Punt offers its players the advantage of using leading cryptocurrencies to deposit, withdraw and play.