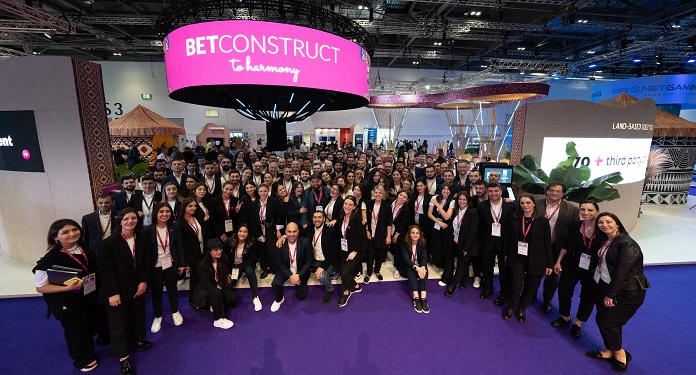 BetConstruct reported very positive feedback about its participation in ICE London 2022. According to the company, it "successfully presented its sophisticated portfolio of complete igaming solutions", adding that its stand "proved to be one of the most attractive during the fair".
Due to the ongoing 'What's Yours is Yours' campaign in the African market, BetConstruct dedicated its stand design to the initiative. With networking, business partnerships and entertainment, the company area along with the bar was inspired by the culture of the continent and reflected the philosophy of total freedom of choice.
In recent years, the company has turned its live casino into a brand called CreedRoomz. This was the first time the brand had showcased its products at ICE London and highlighted its newest robot dealer Roba. As the first to bring robotization to the industry, CreedRoomz provided visitors with a "unique opportunity to witness innovation".
Another highlight of the BetConstruct booth was the AI ​​assistant (artificial intelligence), Hoory. In addition to her primary objective, Hoory was tasked with taking drink orders from visitors to the BetConstruct booth and showcasing on-site the technology's effectiveness in providing users with what they want in a quick and timely manner.
BetConstruct celebrated results obtained at ICE London 2022
BetConstruct's products and integrations are available on the Spring Platform and ready to be activated with a single click via SpringBME. "ICE London 2022 has proven to be a huge success for the brand with remarkable offerings, plenty of networking, special offers and unique discoveries," reads the company's official statement.
"The concepts of trust, harmony and freedom in the choice of products and operations will be the central idea reflected in future exhibitions", also stated in the BetConstruct note.