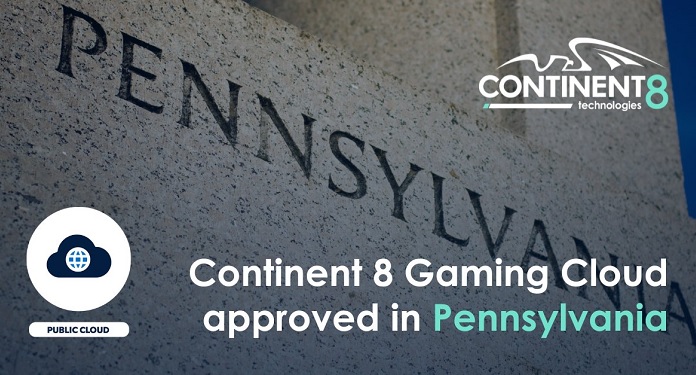 Continent 8 is releasing its properly regulated Gaming Cloud product following approval from the Pennsylvania Gambling Control (PGCB). The hosting, connectivity, cloud and managed security provider's gaming platform will be available to all carriers and vendors active in Pennsylvania.
The provider's platform is now available in 24 regulated US states, including New Jersey.
PGCB found that the Continent 8 cloud software meets regulatory standards, with the provider's hardware located at primary and backup locations in Pennsylvania. These locations join the three existing data centers that Continente 8 already has in the state.
The provider claims to work closely with all regulators in the North American market to achieve full compliance and a first-mover advantage in each state it moves to. Continent 8 Managing Director Nick Nally spoke about the provider's expansion in Pennsylvania.
"Receiving Pennsylvania Gaming Control Board approval for our Gaming Cloud is part of our aggressive strategy to deliver our regulated cloud to several new markets in US states as demand for our cloud solutions continues to increase." commented Nally.
Justin Cosnett, Product Director for Continent 8, added, "We are proud to be the first service provider to offer this regulated community cloud solution in the state; We understand the power of first-mover advantage and pay-as-you-go in such highly competitive states and markets."
The company looks forward to continuing to be the leading provider of hosting and connectivity in North America.
https://twitter.com/Continent8/status/1513864611027693571
About Continent 8
Continent 8 Technologies is one of the world's largest iGaming data centers and global network solution providers. The group provides high availability networking, managed services and localization solutions for essential online service platforms.
As a result, the company's customers benefit from continued investment in advanced data centers, high-quality networks and online technologies.