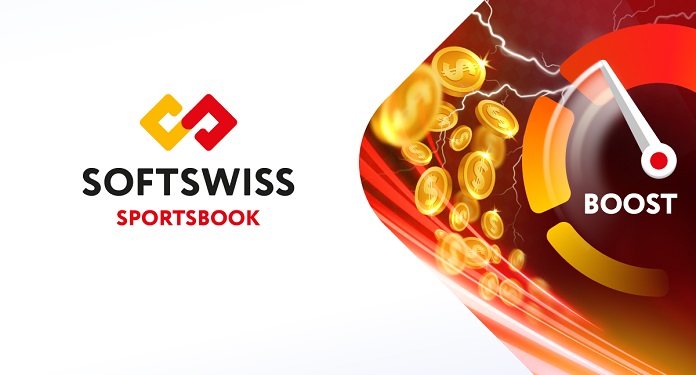 SOFTSWISS Sportsbook is updating its online betting solution with the launch of a bonus feature, Freebet Booster. The new functionality is part of Sportsbook's strategy to gamify the game process and player experience. Expanded bonus functionality will help operators offer more attractive conditions to players, which will increase their loyalty and engagement.
The new Freebet Booster feature will complement the rewards schedule of existing players. And, it includes three types of Freebets (No Risk, AllWin and OnlyWin), Comboboost, and the latest news from the sports betting platform – Hunting bonus. The principle of Freebet Booster is to multiply the standard Freebet bonuses that can be awarded to players.
The Freebet Booster will be given to the user at the same time as a standard free bet. The player will need to activate the Freebet Booster (by clicking on it) to enjoy the bonus. The bettor will then be able to obtain from 1 to 5 additional Freebets identical in value to the 'boosted' freebets.
An operator determines the number of free bet bonuses a player receives after activating the Freebet Booster. SOFTSWISS Sportsbook plans to extend the model to other bonuses available at a later date. Sportsbook is a reliable sports betting solution that allows a successful betting site to run.
Platform customers have access to data from the leading provider of live odds for eSports, Oddin.gg, and the leading provider of sports odds feeds, Betradar. With an extensive set of bonus tools, which now includes three types of bonuses, Sportsbook gives customers flexibility in managing bonuses and sports betting promotions, as well as:
More than 22,000 live events monthly;
More than 180 sports in more than 1,200 markets;
Advanced player targeting;
Premium cricket and eSports odds.
"SOFTSWISS Sportsbook has a number of advantages as a flexible online sports betting solution for operators and players. We are constantly working to develop our product to reflect the latest requirements of the iGaming industry," commented Alexander Kamenetskyi, Product Owner at SOFTSWISS Sportsbook.
Kamenetskyi concluded: "Therefore, the launch of the new bonus will bring great news to all those who would like to bring gamification elements to their betting sites. Freebet Booster will be appreciated by those players who value interactive and dynamic gameplay. And that's certainly the majority of visitors to casino and betting sites."
About SOFTWISS
Launched in 2020, the Sportsbook platform offers a gaming experience that can be enjoyed by experienced bettors and a new generation of players. SOFTSWISS is a widely acclaimed iGaming specialist, providing certified software solutions to manage online gaming operations.
The company has an international team of more than 1,000 employees and has an official presence in Malta, Belarus, Poland and Georgia. SOFTSWISS still holds several gaming licenses including Curaçao, Malta, Estonia, Belarus, Belgium, Sweden, Nigeria, Ghana, Serbia and Greece.