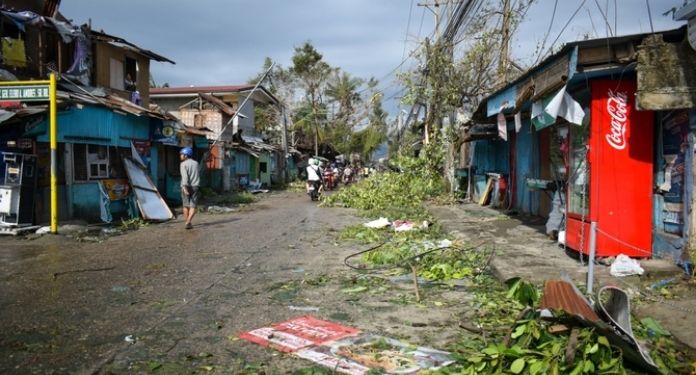 The Philippines' licensed casinos are offering full support to victims of Typhoon Odette, according to Andrea Domingo, president and CEO of the state-owned gaming company and the country's regulator.
The City of Manila and Clark Entertainment operators, along with the Philippine Amusement and Gaming Corporation (PAGCOR), sent assistance to residents of areas especially hard hit by the tropical cyclone in December.
PAGCOR delivered a total of 9,000 relief packages and non-food items to the second district of Surigao del Norte, first district of Cebu City, Puerto Princesa, Palawan and Maribojoc, Bohol. And more than 8,000 packages are scheduled for delivery in Leyte, Leyte do Sul, Siargao, Cebu and Misamis Oriental.
In addition, Solaire's Bloomberry Cultural Foundation Inc (BCFI) allocated 50 million Philippine pesos (US$974,000) for the purchase and delivery of relief goods for "affected communities in Visayas and Mindanao".
BCFI and its volunteer staff also provided more than 12,000 packages, providing water and relief items to displaced residents on Siargao Island.
The role and help of casinos in the Philippines
Andrea commented on the support offered by PAGCOR casino licensees, saying, "Days after the onslaught of Typhoon Odette, they helped us alleviate such disasters through their charitable attitudes, something we immediately accepted."
"Under PAGCOR's mandate, our licensees must establish foundations that will undertake the establishment of health and education infrastructure, cultural development, humanitarian aid and other similar endeavors."
This assistance came despite a challenge over the past two years that has seen casino operators negatively affected by public health measures related to the pandemic.
"The lockdowns, restrictions on movement and the temporary closure of gambling operations have tremendously affected our revenues, but PAGCOR and our licensed casinos will continue to support the government in helping Filipinos in need," added Domingo.