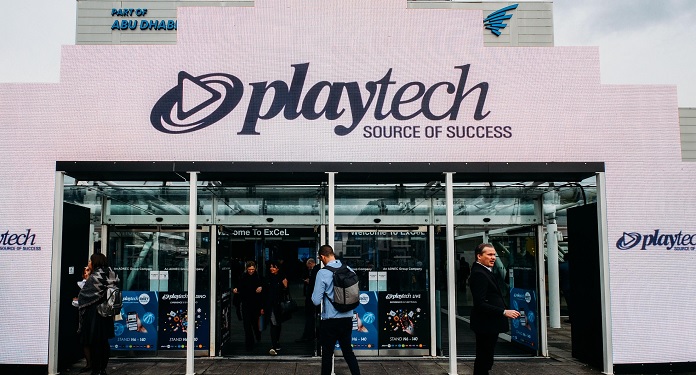 JKO Play has confirmed that it will not meet the deadline to make an official offer for Playtech, leaving Aristocrat as the sole stakeholder in the gaming company's majority shares. The Eddie Jordan family and the Keith O'Loughlin-owned company – which controls a 0.51% stake in Playtech – revealed they would withdraw from the dispute.
This paved the way for Australian-listed gaming group Aristocrat to complete its acquisition of Playtech, an intention it first made clear in November 2021 with a £2.7bn bid. If Aristocrat is successful, the merger date has been set for the second quarter of the year.
Aristocrat's offer represented a 58% premium to Playtech's closing price at the time of the bid announcement, with the Australian company planning to fund the cash transaction through an £864m equity raise round, as well as other resources.
The offer maintained the long-term support of Playtech's board, which continually recommended that the company's shareholders accept the offer, despite extending JKO's deadline for making a proposal from January 5th to January 26th, postponing it to February 2nd. the Court Assembly and the General Assembly.
While supporting the Aristocrat deal as the 'preferred option', Playtech's board twice granted JKO a deadline extension to submit its deal as Jordan was finalizing a new £3bn bid funded by the New York fund Centrebridge .
Official Playtech positioning
A statement by Playtech at the time of the second extension read: "Despite any adjournment of the Court Assembly and the General Assembly, there is no certainty that JKO's approach will result in an offer to the company, nor as to the terms on which any offer can be done".
"Playtech Directors continue to unanimously recommend that Playtech Shareholders vote in favor of the Aristocrat Offer at the Court Meeting and in favor of the Playtech Resolutions to be proposed at the General Meeting."
This marks a second milestone in Aristocrat's acquisition plans, following the sale of Playtech's commercial division Finalto to Gopher Investments early last month, a key requirement of the takeover bid.
Should Aristocrat successfully complete the merger, it detailed the ambition to strengthen its position in the European gaming sector by leveraging Playtech's subsidiary Snaitech – which maintains a strong presence in Italy. In addition, the company highlighted plans to strengthen its revenues, expand its customer reach and provide material for its online gaming operations.
However, JKO still reserves the right to override the restrictions with Playtech's board agreement, if a third party announces an intention to make an offer, if the gaming technology company announces a proposal, or if there is a change of circumstances under rule 2.8 of the 'Acquisition Code'.