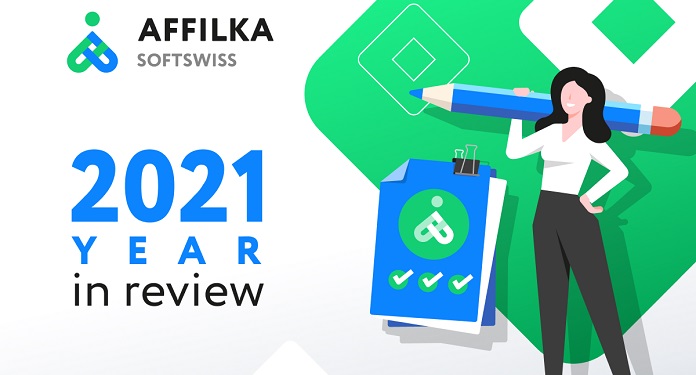 Affilka by SOFTSWISS is sharing its 2021 results. During this time, the affiliate marketing platform has grown significantly in all aspects, including the 100 affiliate mark. The results presented reflect the financial and business metrics from January to December of last year.
In 2021, the Affilka team expanded its client list with 60 new companies, a 92% increase over 2020, with a score of 65 active brands at the end of the year. As a result, Affilka ended 2021 with 125 brands, 76 of which support cryptocurrencies.
Among these, about a third operate on third-party online casino and sports betting platforms. Affilka is flexible as customers can leverage the affiliate marketing platform regardless of whether they operate on the SOFTSWISS Online Casino Platform or use their in-house solution.
"Any online casino or sportsbook can count on the flexibility and professionalism of our team to launch their affiliate program on our software. Affilka has extensive experience with SOFTSWISS Online Casino Platform customers and companies using third-party platforms or solutions. Therefore, our experience allows us to confidently claim the greatest customer focus available in the gambling market", commented Anastasia Borovaya, Product Owner at Affilka.
Affilka's achievements
Some of Affilka's important achievements as part of product development include:
Access to accounts not only for customers operating on the SOFTSWISS Online Casino Platform, but also for those using third-party platforms.
Ability to record payments for non-integrated payment systems, making it easier for Affilka customers to interact with affiliates.
Development of a poker module that will soon allow online poker sites to take advantage of Affilka's unique features.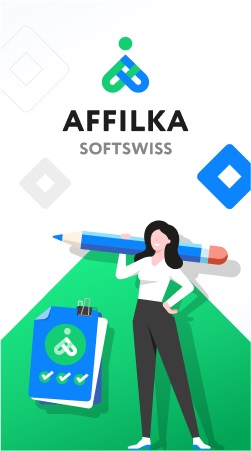 "This year was an important milestone in the development of Affilka, which was highlighted as a standalone product in the SOFTSWISS portfolio. Its ramification into a complete solution is marked by the iGaming industry's demand for quality affiliate marketing software, which Affilka /SOFTSWISS is pleased to meet," added Borovaya.
He concluded: "All information about Affilka's features and benefits can now be found on our website. I also cannot fail to mention our customers, who have trusted the Affilka team with the growth of their business. In 2021, that number reaches 100 companies! And that's the best motivation for even more high-level achievements, which you'll no doubt hear about in the near future."
About SOFTSWISS
Affilka by SOFTSWISS is an affiliate management platform for iGaming operators. The platform allows operators to manage affiliate partners across multiple brands, optimize marketing spend and analyze partners' ROI.
SOFTSWISS is a widely acclaimed iGaming specialist, providing certified software solutions to manage online gaming operations. The company has an international team of more than 1,000 employees and has an official presence in Malta, Belarus, Poland and Georgia.