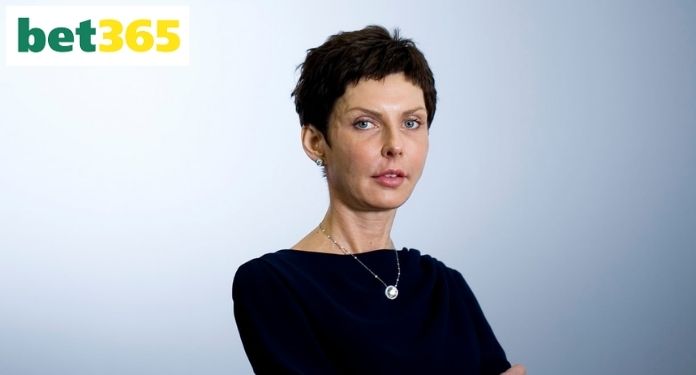 A charity founded by Denise Coates – billionaire CEO of online gaming company Bet365 – has reduced its charitable giving from £9 million to £6 million, despite its shares increasing by nearly 50% to £568 million.
Accounts presented at Companies House detail the charitable activity of the foundation created by Coates, Britain's highest paid woman, whose £421 million pay-and-dividend package for 2020 has pushed its earnings to over £1 billion in four years .
Divisions of her 'empire' have donated £100m to the Denise Coates Foundation by 28 March 2021, while investments held by the charity have grown in value by £86.5m.
Average earnings meant that the holdings of the charity, founded in 2014, rose from £385.3 million to £568.4 million, an increase of 48%. However, the volume of charitable giving has decreased from £9 million in 2020 to £6.2 million.
The boundary conditions for the charitable foundation
The accounts claim that donations were "conditional" because charitable funds were restricted in their activities. The donation volume is expected to "reflect" in future years, the foundation said.
While the Denise Coates Foundation's reserves have increased by £183 million, according to the accounts, the governing body for charities does not have strict policies on how much to keep in relation to donations.
Charity Commission guidance published in 2016 emphasizes that "there is no single tier or even a range of reserves that is suitable for all charities".
Under the guidance, organizations with larger reserves than necessary could re-examine spending and "trustees should consider whether the charity's purposes should be amended to allow the charity to function more effectively."
Denise says the charity's policy is to use the donations it receives from the Coates family business 'empire' to build its cash and investment reserves, which have risen from £385.3 million to £568.3 million.
Any income and investment earnings are then spread over one to five years. "This policy should allow the foundation to operate on a lasting basis without relying on donations from any source," according to reports by Companies House.
The numbers in donations
During the year, the charity increased the amount of "unrestricted" funds available for donations from £15.5 million to £20.2 million.
Donations made in 2021 included £1.9 million to North Midlands university hospitals, the NHS Trust in Stoke-on-Trent, the home of the Coates family who own the Stoke City football club and have Bet365 there.
In April of last year, Denise Coates, who has more than 8 billion pounds with her family, announced a donation of 10 million pounds to the fund to support personnel fighting the coronavirus pandemic.
In total, the foundation made 17 grants to 12 institutions, including a £500,000 grant to the Chronic Disease Research Foundation to study Covid-19.
Other beneficiaries include Douglas Macmillan Hospital, which received £300,000 to help fund the care of 137 patients.
The charity also donated £200,000 to a Covid-19 appeal launched by the Catholic international development organization Cafod and £300,000 to Kick4Life, a project to build a sports stadium in Lesotho to promote social change.
The charity has not made any donations to charities fighting gambling-related injuries, neither this year nor last year.
Bet365 actions
Like other gaming companies, Bet365 donates to gambling-related charities through a voluntary industry fee, which activists said should be mandatory, in order to address the lack of treatment options for gambling addicts in the Kingdom. United.
The company's roots lie in the betting operations network started by Peter Coates in Stoke-on-Trent. His daughter Denise is credited with recognizing the opportunities offered by online betting, building Bet365 into a pioneering and extremely profitable betting company with global reach.
Bet365 reported an 8% drop in revenue to £2.81 billion last year, in part due to the cancellation of sporting events due to the Covid pandemic. Operating profit declined 74% to £194.7 million from £758.3 million in 2019.