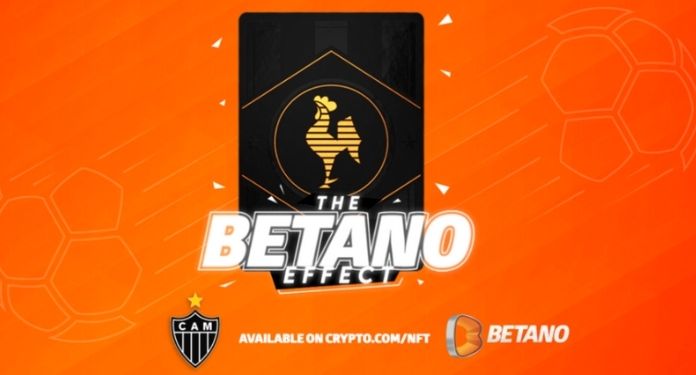 Betano's 'Atlético Campeão Brasileiro' collection, available on Crypto.com/NFT, consists of 50 NFTs at three different levels.
The first level "The Betano effect", is a unique NFT that offers the owner a full day at Atlético's training facilities, a training session with some players, official T-shirts and much more. This NFT level is not for sale and will be awarded to a Betano member upon successful completion of a quest.
The second tier "Golden Edition" includes four NFTs to be auctioned over a 7-day period with a minimum bid of US$5,000, offering winners airfare throughout Brazil and meetings with team members, among other things.
The latest "Silver Edition" level comprises 50 digital collectibles to be sold at a fixed price of US$200, giving access to player-customized videos, official merchandise and much more.
Alexandre Fonseca, Country Manager, Kaizen Gaming commented: "We are thrilled that Atlético Mineiro has won both the Campeonato Brasileiro and the Copa do Brasil and wanted to offer something unique to our customers to celebrate this fantastic moment. The NFT collection will unlock unique experiences , thus marking a novelty in the online gaming industry, but also a novelty for our customers in Brazil".
"We are continually working to level the online gaming experience and this innovation is just one of many that will follow," added Alexandre
Felipe Ribbe, Head of Innovation at Clube Atlético Mineiro, said: "We are delighted that through our partnership with Betano and Crypto.com we can provide a different type of NFT collection. We see non-fungible tokens (NFTs) as passes that unlock experiences in the physical world and that's what we're bringing here."
"Athletic has been leading the cryptographic movement in the Brazilian sports industry and this collection is another step we are taking," concluded Ribble.