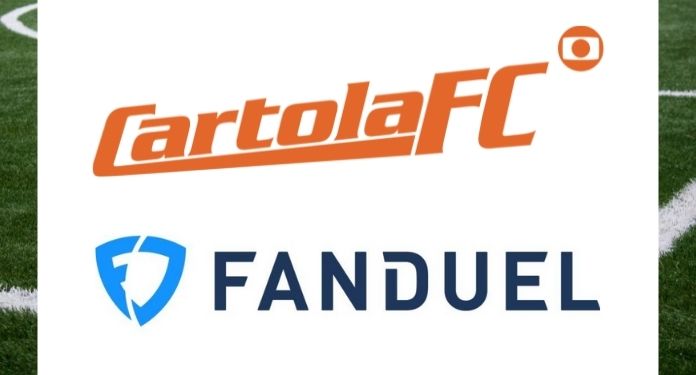 Flutter Entertainment signed an agreement with the Brazilian multinational, Grupo Globo, supplying the company Sports de Fantasia Diários (DFS) through its subsidiary FanDuel.
The multi-year agreement will allow Grupo Globo's Cartola FC platform to receive DFS services from FanDuel, with the main focus of the agreement revolving around the launch of Cartola Express, a paid fantasy sports platform.
Cartola Express will be operated by FDS Entertainment and will be part of Cartola FC's fantasy sports portfolio, being allocated alongside additional products and free services integrated in Grupo Globo's digital and sports broadcasting networks.
For Futter, the agreement marks an expansion of its operations in the Americas, in which FanDuel has played a leading role.
According to Peter Jackson, CEO of the betting group, FanDuel's activities in the US have earned Flutter the status of "number one operator in online sports betting" in the country.
"With Cartola FC, Grupo Globo has built a pioneering platform in the Brazilian fantasy sports market, offering millions of players access to a first-class entertainment platform, which is integrated into a vast portfolio of sports media," said Amy Howe, CEO of FanDuel, who took over last month, replacing Matt King.
"This exciting initiative allows us to contribute to that success by adding the proven capabilities of FanDuel's cutting-edge products and services."
"We look forward to being a part of this initiative, offering players a new service and the next generation of fantasy sports in Brazil," added Howe.
A big deal for Flutter Entertainment and Grupo Globo
Grupo Globo intends to reinforce its current sports offerings through its agreement with Flutter. The company currently offers services such as: daily Serie A programming, weekly commentary shows such as 'The LineUp' and its GE sports website, as well as social and digital media networks.
By connecting with Flutter, the company hopes to further strengthen its DFS offering to its customers and build on its aforementioned Cartola FC platform, as well as the Cartola PRO subscription option, which offers profile customizations, access to news, tips and competitions and contests with distribution of prizes per round.
Newton Filho, CEO of DFS Entertainment, said: "Daily fantasy sport is a rapidly growing form of entertainment in Brazil, and Cartola Express has the potential to take this to the next level."
"We are proud to have the expertise of FanDuel, who have been a leader in this field in the United States for over 10 years, and we are confident that our players will enjoy the benefits of their experience."
Flutter's interest in the Latin American sports betting and daily fantasy market is due to the anticipated significant growth in the region, with speakers at the SBC Summit Latinoamérica event projecting the development of a global gaming force in South America.