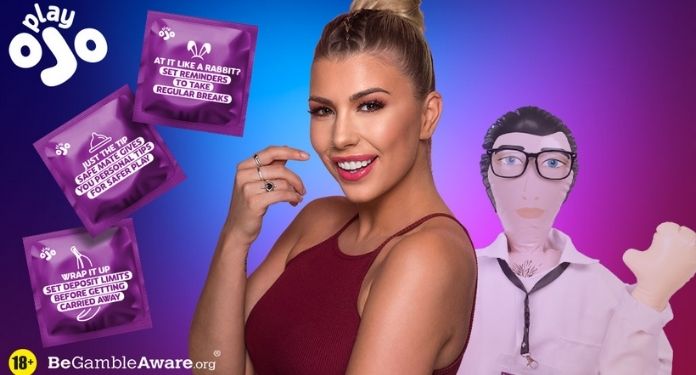 'Island of Love' star Olivia Bowen has teamed up with online casino and bingo operator PlayOJO to launch 'Safe Bets', a sex education campaign aimed at raising consumer awareness in a fun and engaging way. to safer game.
As part of the campaign, PlayOJO launched a range of branded condoms with safer play messages to help educate consumers in a "fun and engaging" way.
The campaign is tailored to help people understand that, as fun as it is, gaming should be responsible and safe; therefore, it draws a parallel with another area of ​​life that is fun but where protection is important – safe sex.
Bowen said: "When it comes to practicing safe play, it could be considered very similar to practicing safe sex and we've worked together to create a fun video that educates people to gamble responsibly, and it's done in a way that everyone can. to relate".
Peter Bennett, Head of Marketing at PlayOJO, added: "Our business is built on the principles of fairness and transparency, but we are also playful and fun."
"We are committed to doing what we can to provide people with the information they need to help identify potential problem behaviors and provide access to those who need help, but we want to do this in a more relaxed way that reflects our brand and hope to do with that people smile and, at the same time, convey an important message".
"PlayOJO is a safe place for people to have fun and play responsibly, so we are delighted to be working with Olivia to help raise awareness of this critical issue," concluded Bennett.
About PlayOJO
PlayOJO is an online casino with great reviews from its customers and an extremely specialized service range, including welcome offers, unique rewards system and much more.