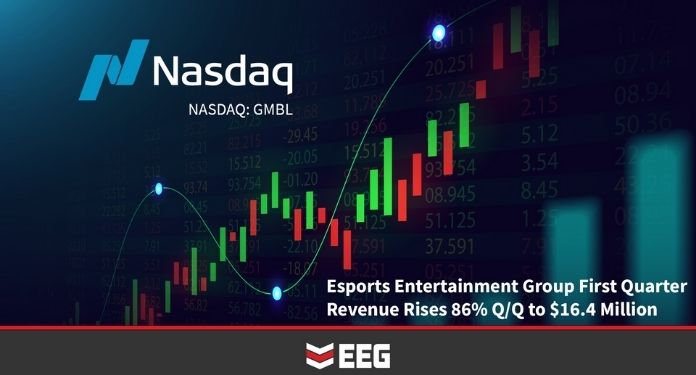 Esports Entertainment Group (EEG) reported a more than 7000% increase in revenue compared to the first quarter of fiscal year 2022.
With $16.4 million in net income, up from $222,392 in the first quarter of the previous fiscal year, Esports Entertainment posted significant growth. Its revenue for this period alone is nearly as large as the company's total revenue for 2021, which has taken it to $16.8 million.
In addition, EEG nearly doubled its revenue and gross profit from the previous quarter. The first rose from $8.8 million to an increase of 86%, while the second reached $10 million in the last reporting period, an increase of 92% from the $5.2 million in the fourth quarter of 2021.
This performance was helped by the acquisition of B2C sports betting operator BetHard, which gave the EEG Swedish and Spanish licenses.
In addition, the company also noted several other highlights, including the submission of a transactional waiver to the New Jersey gaming division that, pending approval, will allow the company to start betting operations in the state.
With the rapid expansion, Esports Entertainment CEO Grant Johnson outlined his ambitions for the following year:
"Our first quarter revenue nearly matched our performance for the full 21-year fiscal year and reflects our recent platform construction transactions."
"With the strong start to fiscal year 2022 and the continued momentum in our business, we are reiterating our expectation that Esports Entertainment will reach more than $100 million in revenue this fiscal year," added Johnson.
This expectation would constitute 490% revenue growth that the company anticipates will be driven primarily by platform construction and strategic diversification acquisitions completed during calendar year 2021.