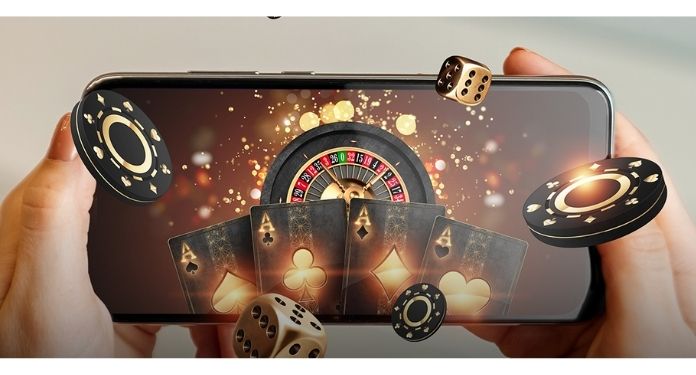 If there is a hobby that was intensified during the pandemic, that hobby was playing. However one game variation moved an impressive amount during this period: the casino apps.
A study by Liftoff, app marketing optimization platform focused on performance, together with GameRefinery, a platform for analysis and insight of mobile games, showed the figures that circulated on mobile.
The report reveals record spending on casino apps during the height of the pandemic, as well as changes in category engagement in line with Apple's privacy regulations and key insights into the gaming category.
This data is based on over 83 billion ad impressions, 1.1 billion clicks, 12 million installs of 239 apps between August 1, 2020 and August 1, 2021, and some results are: iOS users spent nearly $1 billion worth of casino apps during the height of the pandemic.
A big time for casino apps
As the pandemic reduced the number of people in face-to-face casinos, online casino titles hit the jackpot.
Many consumers have acquired the new habit of online gaming from social casinos, which offer a gaming experience without real stakes.
According to the report, iOS users in the US spent a record $990 million on casino apps during the height of the pandemic, Q3 2020 to Q2 2021. Real casinos are already reopened, the success of casino apps has not diminished.
In the second quarter of 2021, quarterly earnings hit a new record of more than $260 million – a feat in particular as the category's share of the North American market fell year-over-year from 19.43% in the third quarter. from 2020 to 18.89% in the second quarter of 2021.
Interestingly, casino app users are older than any other game genre – more than half are over 45 years old. The user base is also split into 50/50 men and women, showing that the category has broad appeal.
"As we look at the effects the pandemic has had on gaming, it's no surprise that casino apps are growing in popularity around the world," said Joel Julkunen, head of game analysis at GameRefinery.
"As we're seeing more movement in this market, it's vital for mobile marketers and developers in this vertical to use these insights to inform long-term strategies," concluded Julkunen.