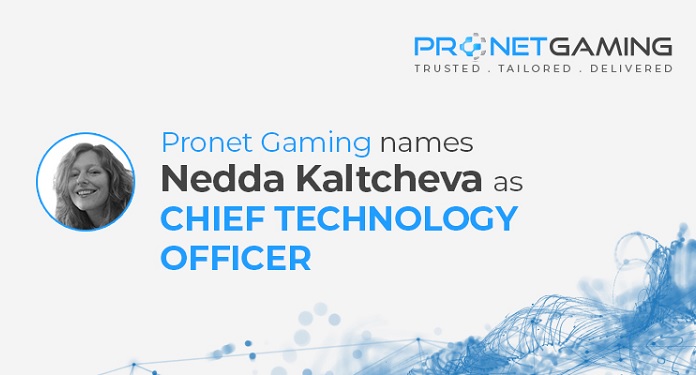 Pronet Gaming has named Nedda Kaltcheva as its new CTO. Using her experience in the iGaming industry, gained during her time as Director of Engineering and CTO at William Hill International, PokerStars and Simplebet, Kaltcheva will oversee the company's process of increasing its developer pool as it seeks to strengthen its market position.
Pronet Gaming also wants to benefit from Kaltcheva's expertise in software development and AI-based betting.
Pronet Gaming CEO Alex Leese said: "Our plans for next year are ambitious, to say the least, with some big announcements in the near term. With that in mind, it's fantastic to have Nedda on board as a lot of it depends on our tech capabilities being first class. The IT experience and the industry experience it brings are clear and she will be a great asset to Pronet Gaming."
Nedda Kaltcheva also stated publicly: "I am passionate about all things related to technology, games, diversity and innovation, so Pronet Gaming was clearly the right choice for me. It's such an exciting time to embark, with some huge projects right there. I look forward to building new dynamic relationships as they materialize and Pronet Gaming continues to grow."
About Pronet Gaming
The group offers a next-generation platform with a differentiated gaming experience. Relying on market-specific online sports betting, casino and retail solutions, the company combines a technology-based approach with extensive industry know-how to provide customers with fast and reliable service tailored to their needs.
Its casino portfolio features over 7,000 of the world's best slot machines from industry-leading providers, while its sports betting solution promises thousands of betting markets on over 35,000 live events across 65 sports. Founded in 1996, the company has recently expanded its operations to Africa, Latin America and Asia.