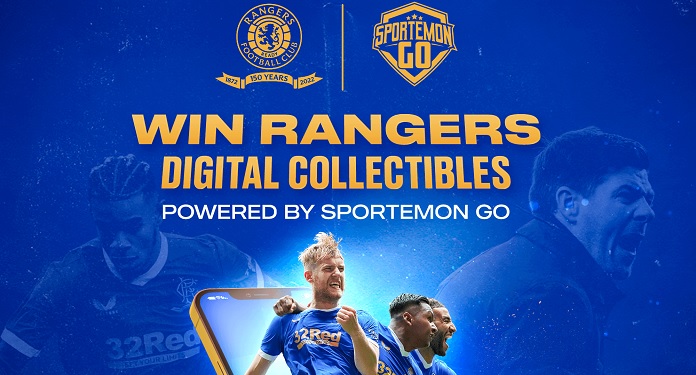 Rangers Football Club of Scotland has signed a two-year deal with Sportemon Go (SGO). The company will become the team's official partner with the brand being inserted on the back of the players' shirts, in addition to producing non-fungible digital (NFT) collectibles in order to collaborate with the football club's growth.
SGO, an augmented reality sports trading company, was founded by Australian father and son Ricky and Corey Jackson. The group has formed sporting partnerships with several athletes and clubs, including Premier League players Andy Robertson and Luke Shaw.
"This is another exciting business partnership for Rangers and one that aligns with our digital transformation strategy and ambitions in NFT's emerging space, which presents an attractive new revenue stream for the sports industry," said Commercial & Marketing Director from Rangers, James Bisgrove.
Bisgrove added, "We look forward to working closely with the SGO team to activate the partnership and ensure Rangers remains at the forefront of emerging opportunities in the Blockchain and NFT industries."
Sportemon CEO detailed deal to generate new revenue for Scottish club
The partnership aims to provide more opportunities for fans to engage in collectible digital products and interactive games.
Sportemon Go CEO and former AFL player Ricky Jackson commented: "Our NFTs are unique, creative, with unique features and products that I know Rangers fans will love. We are excited about the opportunity to build new products for maximum fan engagement, but also provide a solid contribution to Rangers FC through significant new revenue generation from our products.
Jackson added: "Our research and development technology that we've created over the past five years of extensive market research and development will be used in Rangers products, services and experiences, which are backed by another 30 years of success and know-how in the sports industry with complete sports marketing, licensing, merchandise and digital iGaming offerings."