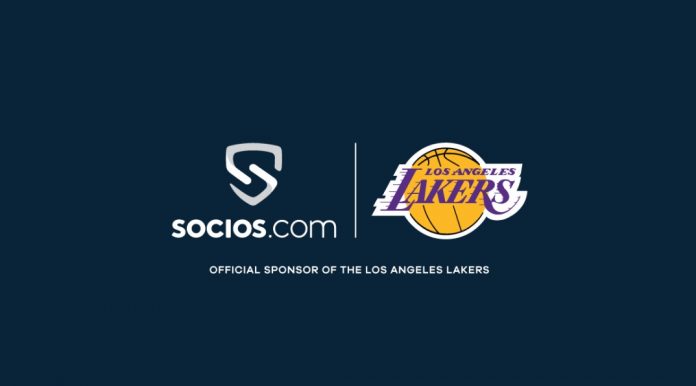 Recently, the Socios.com platform announced the agreement with the Brooklyn Nets and, now, has managed to close a new partnership with the Los Angeles Lakers, a team that also disputes the NBA. The contract will provide more interaction opportunities for fans, while the company will become the official sponsor of the basketball team's Facebook fan group.
In addition, material sponsored by Socios.com will be included in the team's polls on social networks, in addition to actions aimed at the electronic sports segment. According to MKT Esportivo, this cooperation is effective this season and will continue in the next year. However, the focus of the partnership will be on Lakers social media only.
"As an organization that places great importance on serving and engaging with our fans, we are excited that Socios.com has a shared perspective and helps support our efforts to serve the Lakers fan base," said Tim Harris , President of Lakers Business Operations.
Alexandre Dreyfus, CEO of Socios.com, celebrated yet another deal made by the company: "The Los Angeles Lakers is one of the most prestigious brands in the sport and I am very happy to work with them as Socios.com rapidly expands into the market from United States"
Dreyfus added: "What an amazing way to end another amazing week of growth. We've laid some really significant foundations for taking fan engagement to the next level in US sport and we couldn't be more excited about what's to come."
Other Socios.com partnerships in the sports scene
The Los Angeles Lakers joins a growing network of more than 90 major brands and partner sports organizations on the Socios platform, which includes football, UFC, eSports, cricket and Formula 1 teams. contributes to strengthening the company in the North American sports industry.