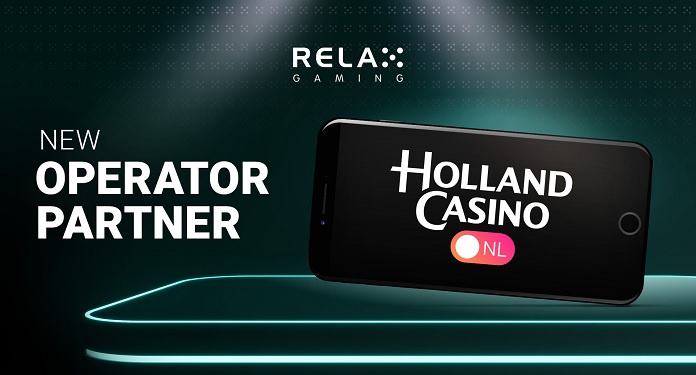 Relax Gaming, aggregator and content provider for the iGaming segment, announced that its portfolio is now available in the Netherlands thanks to a partnership with Holland Casino. The state-owned gaming group operates 14 land-based casinos in the Netherlands and was one of the first ten groups to receive approval for an online license.
Along with access to content from partners Silver Bullet and Powered by Relax, Holland Casino also now features titles from third-party providers.
Daniel Eskola, COO of Relax Gaming, said: "As one of the most popular casinos in the Netherlands, it is a fantastic advantage for us to partner with Holland Casino at this important time for the market and promote the distribution of our proprietary and third party games for new audiences".
Eskola added: "The partnership is a testament to the quality and variety provided through our platform. And, we look forward to working closely with them to provide a tailored offer that specifically caters to the Dutch market."
Jeroen Verkroost, Holland Casino's Director of Digital Transformation, also commented after the formalization of the agreement between the two brands: "Relax's reputation in business and its efficient integration has made it a platform we have been looking forward to cooperating with for a while. some time".
Verkroost concluded: "We have high expectations for this partnership and we know our customers will be big fans of the variety of immersive online casino content that is already live."
About Relax Gaming
Relax Gaming was founded by Patrik Österåker and Jani Tekoniemi with the ambition of becoming a leading provider of high quality gaming solutions.
The group's flagship product, poker, was launched with a unique and innovative approach to the market. The product quickly became a great success in the industry, but the company remains committed to introducing new trends to the world market.