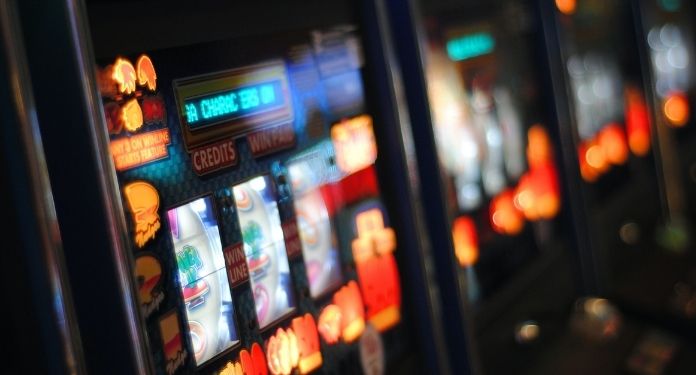 If you want to know what's going on in the world of online games with numbers and facts, you've come to the right place. In this article, Victoria Oliveira, an expert on the subject, dives into historical facts and current statistics related to online gambling and betting.
Online Casinos and Gambling Sites
From online casinos to gaming sites, including any good new online casino, you are expected to have good financial income and, of course, good games!
These online spaces have revolutionized the ways of winning for many players, having provided a great return for many parties. And for nearly three decades, new games, new technologies and new services have been appearing more and more.
The historical facts
Online gambling is a relatively recent phenomenon, but so that its history is not lost, and before we get to the statistics, let's mention the most important facts!
The first online casino appears in 1994.
The first brand to launch an online casino was Microgaming, based in the territory of Antigua and Barbuda, after approval of the Free Trade and Processing Act in the region.
The first online bookmaker appears in 1996.
The huge popularity of online casinos opened the doors and paved the way for online sports bookmakers. The first to launch into this universe was Intertops.
In 1998 comes the first poker website.
Planet Poker was the first site entirely dedicated to poker. His success with players and game lovers couldn't have been faster, including the success of World Series of Poker champion Chris Ferguson.
The first online casino applications were installed on 1st generation Nokia phones.
The first years of the 21st century were marked by the introduction of mobile casinos, with the first generation of Nokia phones receiving the first generation of mobile casinos.
Game statistics and betting
As "past waters do not move mills", the following statistics are relevant and above all updated. Let's go to them!
Covid-19 has made people spend more money and time playing online games.
With the pandemic set in, spending on sports betting and online gambling grew in the second quarter of 2021, compared to the first.
Still, according to data provided by the SRIJ, there were more than 214.2 million euros compared to the same period in 2020 in the case of sports betting, and 333 million euros in online gambling.
In total, the Portuguese bet 304.9 million euros on sports and 1652.5 million euros on internet gambling!
With the closing of the face-to-face gambling houses, players found themselves "forced" to turn to the internet, which is understandable and expected.
The online gambling market could exceed 80 billion euros by 2026.
Global online gambling revenues also recorded progressively higher figures, compared to 60 billion euros in 2020, according to "GlobeNewswire".
In Portugal, the entry of new casino operators and online bookmakers, as well as the recent partnerships between sports betting companies and big football clubs will certainly contribute to the increase.
There were 53.9% fewer new players registered in the 2nd quarter of 2021.
Whether due to the return to normality or the summer months, the reality is that there has been a sharp drop in the number of registrations of new players and bettors in Portugal.
There was also a drop in gross revenue compared to the previous quarter, in the order of 2.6%.
Slots continue to receive the most stakes with 75.99%, followed by European Roulette with 10.14% and Blackjack with 5.3% 1.
96% of online gamblers prefer to play at home.
96% of online gamblers play at home, according to the blog of 888, the casino brand that needs no introduction among national players.
This percentage makes sense, not least because there is nothing more practical than playing online at home. Online gaming statistics simply prove that virtually all online players play at home.
Women are 31% more likely to have problems with online casino games.
The risk of having problems with online casino games or others in general is present in people of all ages and genders. Despite this, women who are between 18 and 24 years of age are at greater risk of being affected.
Surprisingly, online gambling statistics reveal that women are more likely to develop problem behaviors.