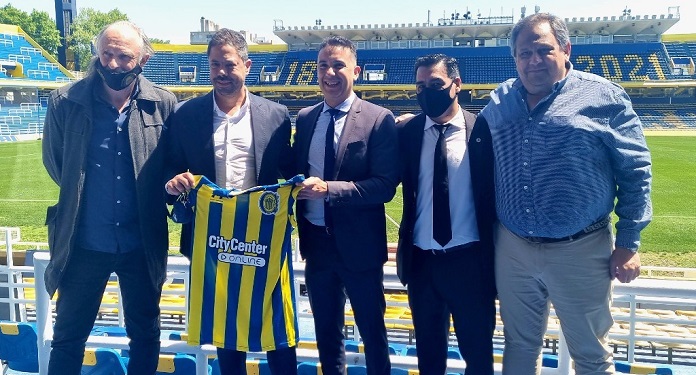 The brand of City Center Rosario's online division will be prominently stamped on the shirt of the football team, Club Atlético Rosario Central. "This is a very special year for City Center Rosario, which is celebrating 12 years, and for City Center Online, on its first anniversary," said Romina Freijomil, the group's Marketing and Communication Manager.
Freijomil continued: "We celebrate with sweepstakes, shows, special promotions and many surprises to entertain those who choose us for so many years. We are very happy and excited to be able to follow Club Atlético Rosario Central next year, one of the most important teams in the city and in the country".
Under the signed terms, the two organizations will begin working to activate the sponsorship shortly. After all, the agreement will come into effect from January 2022. The signing of the contract took place at the Giant Centenary Hall of Arroyito, and was attended by representatives from both institutions.
City Center Rosario's gift list included General Manager Miguel Ángel Baldebenito; the manager of the Online Division, Darío Barrios; lawyers Mónica Bianchi and Romina Freijomil. While the Argentine football club was represented by its president, Rodolfo Di Pollina; the second vice president, Marcelo Facciano, in addition to Esteban Ferreyra and Bruno Privitera.
About City Center Online
City Center Online is City Center Rosario's entertainment site that features casino games, live casino, bingo and slot machines. The aim is to provide the player with the highest level of service as well as the best online entertainment options with the most popular casino games.
In addition, online services are completely safe and rely on the expertise of City Center Rosario, a company with over 10 years of experience in the leisure and entertainment sector and the highest standards of quality and service. The platform allows for a new gaming experience from home or anywhere with a mobile device.