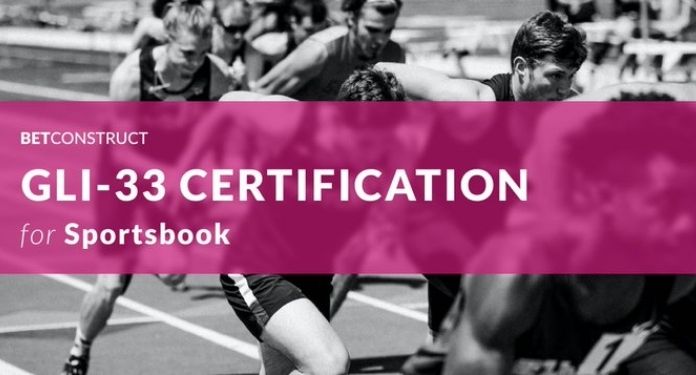 Global sports betting and online gaming technology company BetConstruct has announced that it has achieved GLI (International Gaming Laboratories) "Event Betting System" certification, the DLI-33 certification for the US sports betting platform.
GLI specializes in independent testing; providing testing and evaluation services for land games, lottery and iGaming.
Vigen Badalyan, Founder and CEO of BetConstruct, said: "I am extremely grateful for the extraordinary dedication of our software developers, project managers and our team in the United States to this achievement. This certification allows us to bring our innovative products and services to market North American".
Jeff Connor, North America Regional Director for BetConstruct, commented: "The North American sportsbook market is diverse and highly competitive; however, there will always be a place for BetConstruct, a company that provides both superior technology and customer service. to the superior customer".
"We are looking forward to sharing our innovations with our friends both online and in the world of face-to-face gaming at the next G2E event."
Recently BetConstruct, lead partner of the Gambling Insider's Global Gaming Awards, was selected for two award categories. These were: Digital Product of the Year (social gaming solution for customer retention) and Supplier of the Year for the Digital Industry (technological trends that push the limits of iGaming).
At the GGA ceremony earlier this week, Connor commented, "We are seeing a mix of online and in-person casinos like never before. I assure you the best is yet to come."
About BetConstruct
Founded in 2003, BetConstruct is an award-winning developer and provider of online and in-person gaming solutions with development, sales and service centers around the world. However, the group's headquarters are located in London, England.
The company's innovative and proven offerings span a wide range of products and services, including sports betting, sports dice solutions, retail solutions, live dealer casino, poker, social platforms, fantasy sports, skill games and more .