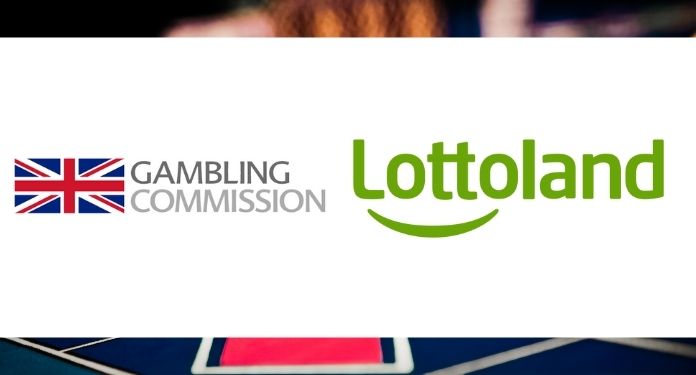 The UK Gaming Commission (UKGC) has taken regulatory action against Lottoland operator EU Lotto, fining the company £760,000 for social responsibility and failure to combat money laundering.
A regulatory agency investigation concluded on Sept. 2 that the company failed to properly implement the Commission's formal customer interaction guidelines, such as neglecting to recognize the frequent change of deposit limits as an indicator of gambling-related harm among some. customers.
Additional service-related failures included the lack of evidence of "adequate financial investments and affordability" to identify whether customers were being harmed or at risk from them, while criticizing responsible operator interactions with users.
According to the Commission, most user interactions consisted of an email explaining the responsible gaming tools available without requiring a customer response, and the regulator argued that "there was little evidence of interactions being tailored depending on the extent. of the potential harm".
The UKGC action serves as an example to all operators
Helen Venn, Executive Director of UKGC, said: "This case, like other recent enforcement actions, was the result of a planned compliance activity. All operators should be very aware that we will not hesitate to take firm action against those who do not manage to meet the high standards we expect for consumers in Britain."
In addition to AML's deficiencies, the UKGC investigation found that the Lottoland operator could not effectively review or analyze bank statements to prove customer addresses and did not restrict accounts after requesting the source of funds.
Customers were also allowed to register third-party debit cards – in some cases in a different name than the user in question – to their account, while the company was also accused of being highly dependent on "ineffective thresholds" and "generally lacking information" about the client's spending limits based on income, wealth and other risk factors.
The Lottoland Declaration
"Lottoland is fully committed to ensuring the highest standards of compliance, including its anti-money laundering and social responsibility obligations in all jurisdictions in which it operates," noted Nigel Birrell, CEO of Lottoland.
"The Gambling Commission fine was related to legacy issues around some of our compliance controls that have now been addressed."
"Lottoland has extensive compliance measures in place and we are confident that our current policies and processes meet all relevant standards."
"The corrective actions taken have included a significant increase in investment in our compliance function, more than doubling the number of employees, along with a number of other initiatives, including third-party support, improved training and a review of key policies ".
"In addition, we recently committed to building our individual processes into an automated system to further improve the system."
EU Lotto is the second major company to face a UKGC fine for social responsibility and AML failures in recent months, following the regulator's £5.85 million penalty against Rank Group subsidiary Daub Alderney.