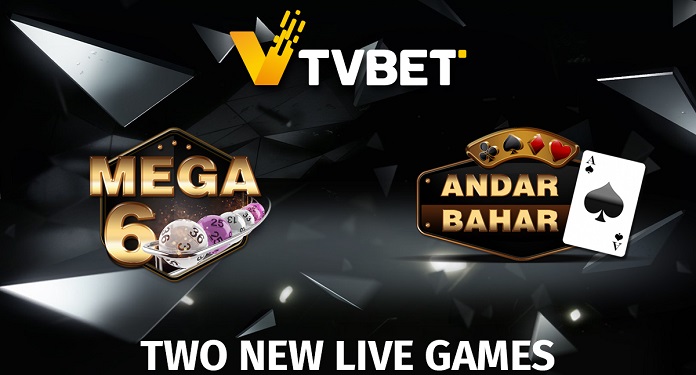 A global leader in providing live games, TVBET has announced the release of two new live titles – Floor Bahar and Mega6! The company's portfolio now consists of 15 high-quality live products. New games are now available for integration and you can see them in the demo area of ​​the provider's website.
The new products are the adaptation of the Indian game Floor Bahar and the new Mega 6 live lottery! Walking Bahar is a popular card game of Indian origin. Extremely simple, but incredibly interesting and unique, it has attracted the attention of punters for several centuries. The game has two special divisions, FLOOR and BAHAR.
First, the presenter takes a single card – the Joker – and places it in a designated space. Then he draws additional cards one by one, placing them alternately in the FLOOR and BAHAR divisions. The object of the game is to find a card of the same value as the wild card.
Mega6 is a new lottery from TVBET in which six balls are randomly drawn out of a total of 49. The balls are numbered from 1 to 49 and are either white or pink. This means that bets can be placed on either number or color. Mega6 is a new TVBET lottery in which six balls are drawn at random from a total of 49. The balls are numbered 1 to 49 and are either white or pink. This means bets can be placed on either number or color.
TVBET offers integration of 15 live games
Both titles promise to be exciting and captivating. In addition to winnings, the games offer up to three jackpots. Before each game, bettors can place bets on the current game and the next ones. Likewise, multiple bets on different titles can be placed in combination on the Bahar Floor or Mega6 and other TVBet products.
At the moment, the company offers full integration of 15 top-notch live games, which are broadcast 24/7 from a single studio in Warsaw. All events run every 2 minutes or even less. Eight out of 15 live games are GLI certified.
The rules are very easy to understand. In addition, there are fixed and in-game (live) bets, ability to place single or express bets; possibility to bet on up to 10 events in advance, 3-level jackpots, free bets and many other advantages are available in order to retain players.
About the company
TVBET is a well-known provider offering top class live betting solutions. Its portfolio includes 15 fast and easy card games and lotteries, which have been adapted to the online streaming format. TVBET's games are broadcast around the world and the API integration makes it possible to operate on any platform.