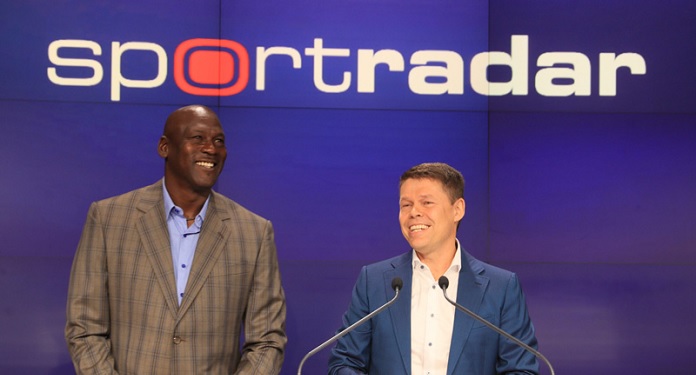 Sportradar announced that world basketball legend Michael Jordan will serve as special advisor to the company's board of directors. The former NBA player, who is one of the company's first supporters, will also increase his investment.
Jordan's new position will involve providing the board and management with strategic guidance, with a particular focus on the US market, product development and marketing activities. In addition, the company will work to leverage Jordan's formal business partnerships with a range of its products and services.
Carsten Koerl, Sportradar's global CEO, commented: "In recent years, the worlds of sports betting, media and fan experience have converged and, through his achievements on the court and on the board, Michael represents the perfect amalgamation of these industries." .
Koerl added: "As one of the first investors in Sportradar, Michael saw the potential of our company. We are excited to now explore your entrepreneurial skill and business acumen as we develop the next wave of solutions and offerings that will maximize engagement across all sports."
Jeffery Yabuki, president of Sportradar, celebrated Jordan's rise in the company: "Michael Jordan is not only one of the most iconic sports figures of all time, but he is a legend who believes in Sportradar's mission to increase engagement of fans through our fully integrated technology and services platform."
Michael Jordan explains what motivated him to invest in Sportradar
The former Chicago Bulls player joined Sportradar's directors, executive staff and investors at the ceremony at Nasdaq last week, after his first day as a publicly traded company.
"I invested in Sportradar years ago because I believed in the vision and passion that Carsten and the rest of the team had for transforming the sports technology industry. I look forward to having a formal role with the company when it starts its next step," said the basketball star.