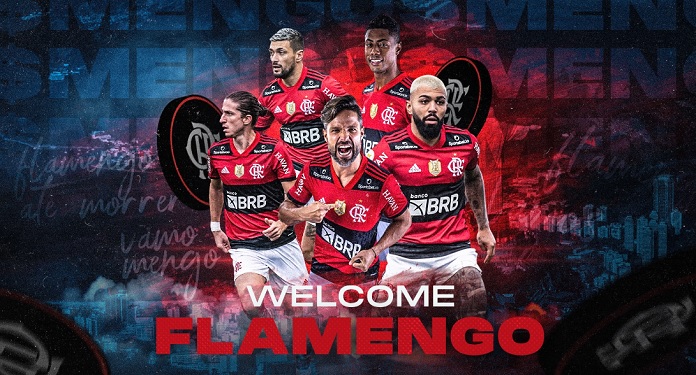 Flamengo has partnered with Chiliz, the leading global blockchain provider for the sports and entertainment industry, to launch its own Fan Token, $MENGO, on the fan engagement platform, Socios.com.
The news that Flamengo was planning to release its own Fan Token after an official invitation was sent to the club's deliberative council to discuss and formalize the agreement. The deal has already been approved, which means that Flamengo will become the third Brazilian football club to cooperate with Socios.com, after Atlético Mineiro and Corinthians.
Fan Tokens are collectible digital assets, coined on the Chiliz blockchain, that provide owners with access to poll votes, VIP rewards, exclusive promotions, AR-enabled features, chat forums, games and competitions on Socios.com.
Socios.com diversifies partners to launch Fan Token
Several world-renowned football teams have already joined Socios.com, including FC Barcelona, ​​​​Paris Saint-Germain, Juventus, AC Milan, Atletico Madrid, Valencia, Manchester City, Inter Milan, Arsenal and the football teams from Argentina and Portugal.
Socios.com is also rapidly expanding its presence in the United States, with agreements with 11 NBA teams and many more to be announced shortly. The UFC has already released its own cryptoactive, as well as another MMA entity, the PFL. The list also features a number of Formula 1, electronic sports and cricket teams.
In addition, the platform has several offices around the world and has already opened new regional offices in Madrid, Istanbul, São Paulo and Buenos Aires. The company will open a new office in North America in the near future. The group has pledged to provide more details on the release date and rewards linked to $MENGO in the coming weeks.
Gustavo Oliveira, Vice President of Communication and Marketing at Flamengo said: "The fans of Flamengo always embrace all our partners and this time it will be no different. We are very confident in the potential of Fan Tokens and we believe that the engagement of Flamengo fans, the biggest fans in the world, will be fantastic".
Alexandre Dreyfus, CEO of Chiliz and Socios.com, celebrated the agreement with one of the most popular clubs in Brazil: "Another sports giant has joined our list of partners. Welcome aboard Flamengo! Fans of this world-famous club will soon be able to enjoy a powerful new way to connect with the team they love. We're looking forward to launching $MENGO and creating amazing new opportunities for fans."