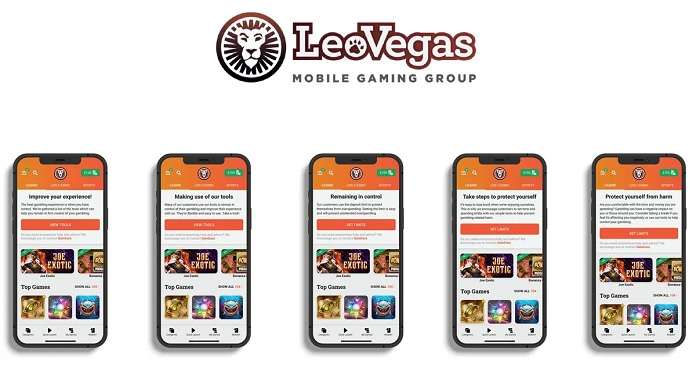 LeoVegas Group announced the launch of a new messaging engine with AI (Artificial Intelligence) technology to increase the offering of safe games. Customers in the UK will be the first to receive messages with individual content based on their behavior and risk profile, seeking to educate and provide more information.
The messages, which appear in a premium space formerly occupied by the latest games and campaigns, encourage players to use safer gaming tools, thus strengthening customer relationships.
LeoVegas is introducing new in-product and customized messages to encourage players to set their own limits. The message content and sense of urgency varies according to the customer's profile and historical behavior, starting with informational and educational, evolving to a more persuasive tone as needed.
This new feature is being implemented as part of LeoVegas Group's ongoing strategy towards a greater focus on responsible gaming. "Providing our customers with a highly fun experience in a safe environment is at the heart of everything we do," said Group CEO Gustaf Hagman.
Hagman added, "Using personalized messages in the early stages of our relationship with our customers is the best way to generate engagement with our safe play tools and continue to build more sustainable relationships. I am very proud to use the premium space on our websites for this purpose."
New LeoVegas feature seeks to prevent users from developing harmful behavior
This new engine extracts data from LeoVegas' proprietary 'risk prognosis' model, which uses AI to predict which players are at risk of developing harmful gaming behavior.
At-risk players already benefit from contacting the Safer Gambling team via phone, live chat and email. The new messages will allow the group to promote responsible gaming to a wider audience and at an earlier stage of the relationship with the customer, with the aim of preventing the development of problematic behaviors.