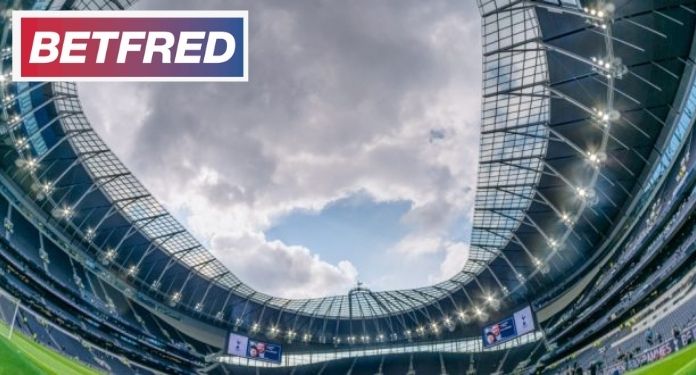 Betfred maintained its marketing position in the rugby league, extending its contract with the Rugby Football League (RFL) to continue as the title sponsor of the Men's, Women's and Wheelchair Cups Challenge Cups.
As part of the enhanced partnership, title sponsorship of the next Challenge Cup final – which will be held at Tottenham Hotspur Stadium in May 2022 – as well as the completion of the tournament in 2023, which will return to Wembley Stadium.
The strengthening of ties between Betfred and RFL represents a continuation of the Warrington-based international operator's involvement in the rugby league space, having secured title sponsorship for all three challenge cups in February 2021.
A key partnership for Betfred
"After this year's fantastic finale, I am delighted to extend our Challenge Cup sponsorship for another two years," said Fred Done, Founder and Owner of Betfred.
"We are thrilled to have the 2022 final at Tottenham Hotspur Stadium before returning to Wembley in 2023 – and I am especially pleased that we are again including women's and wheelchair competitions in our unique sponsorship, and that Community clubs and teams from all over the country hope to be back in the Challenge Cup in 2022".
Ralph Rimmer, Chief Executive of RFL, commented:
"It's fantastic news for the sport to be able to confirm Betfred as a Challenge Cups title partner in Wheelchair, Women and Men for another two years – and take our traditional showpiece to a magnificent new venue at Tottenham Hotspur Stadium in 2022, before we return to Wembley in 2023".
"We were thrilled when Betfred expanded its significant involvement in the Rugby League to include the Challenge Cups in 2021.
"This came at a time of considerable uncertainty for all sports and was crucial in enabling us to enjoy three memorable Betfred Challenge Cup campaigns, with everything they mean to Rugby League communities – with St Helens victorious in both women's competition in June and again at Wembley last month, when they beat Castleford in a convincing final," concludes Rimmer.
An important milestone for Tottenham Hotspur
The Betfred Challenge Cup 2022 final also marks a milestone for Premier League club Tottenham Hotspur, as the game will be the first rugby league match to be played at the club's 62,850-seat stadium, which opened in April 2019 as the England's third largest football stadium.
Tottenham Hotspur President Daniel Levy added: "We are delighted to bring another great sporting event to our stadium. The Challenge Cup final is a game that is steeped in history and we are proud to be a part of it now, at the same time time when we established our stadium as one of London's premier sporting and entertainment destinations."