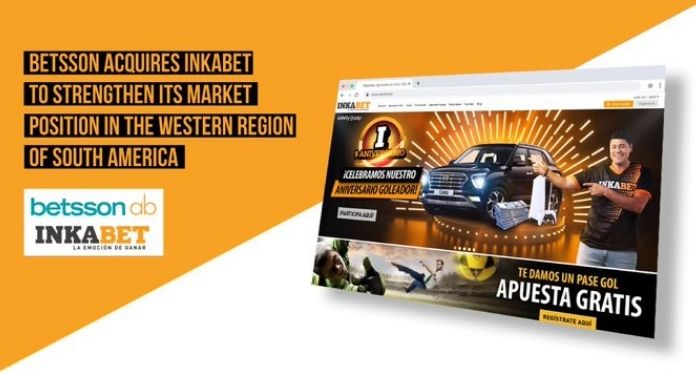 SW Nordic, a subsidiary of Betsson, has signed an agreement to acquire Inkabet's online gaming business, including its operations, along with the related assets used to operate the brand.
The acquisition will strengthen its market position in South America while expanding Betsson's presence in Latin America – a strategically important region for the company.
The initial purchase price is US$25 million, with the additional sum of US$4 million payable via Betsson. This will depend on Inkabet's performance and ability to achieve the EBIT revenue targets agreed upon at the close of the partnership.
A deferred payment of $5 million is to be paid upon closing – of which $3 million is to be paid on December 31, 2022, and $2 million is payable one year later, on December 31, 2023, if no claims have arisen.
As a B2C brand offering casino and sports betting products, Inkabet targets the western region of South America. Betsson's revolving credit facility (RCF) will finance the acquisition, giving flexibility when doing similar deals.
Since the launch of Inkabet in the year 2012, its revenue in the last 12 months – as of June 2021 – has been US$ 25.2 million with an operating profit (EBIT) of US$ 8.8 million and an increase in the 146% revenue compared to the previous 12-month period.
Pontus Lindwall, CEO of Betsson AB, said: "Through this transaction, Betsson continues to build market share in the Latin America region, following previous acquisitions of JDP Tech Ltd, Suaposta and Colbet."
"This strengthens our position in a strategically important region where we have had good performance and big ambitions for the future," concludes Lindawall.