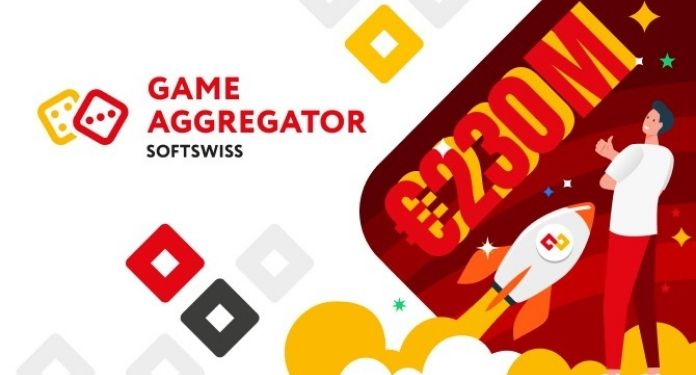 SOFTSWISS announced that in July 2021 the brand's Game Aggregator reached an important milestone of 232 million euros in GGR, marking a tremendous new achievement.
This represents an overrun for the SOFTSWISS Game Aggregator as the brand doubles its numbers in just under a year, with a GGR equaling 100 million in November 2020.
The solution's rapid growth attributes to a steady increase in Game Aggregator customers in the Europe and CIS regions, with Latam following. The region has seen the fastest growth in recent months, with many Game Aggregator customers turning their gaze to the South American markets.
In terms of currency, crypto online casinos have grown a lot in recent months. However, casinos remain at the top and serve as the main source of growth for the GGR.
SOFTSWISS Game Aggregator is actively subscribing to game content distribution partners. In recent weeks, international game providers such as Blueprint and Spadegaming have joined a rapidly growing portfolio of over 150 game providers.
Tatyana Kaminskaya, SOFTSWISS Game Aggregator team leader, commented: "SOFTSWISS Game Aggregator continues to raise the bar. We are happy to welcome so many new customers and game providers in the last weeks/months and look forward to many more fruitful partnerships. This isn't the first time we've exceeded our own expectations and it just means we're moving in the right direction. "
SOFTSWISS Game Aggregator continues to establish and maintain itself as a leading brand in the iGaming market. It brings together the most diverse forward-thinking game providers through a single API. Game Aggregator combines the variety of content with high quality customer service and incredibly fast integration.
About SOFTSWISS
SOFTSWISS is a technology brand that develops certified solutions for managing iGaming operations. In addition, the group has several gaming licenses, offering "one-stop-shop" products and taking care of all technical and financial processes for its customers.
The company has a broad product portfolio, which includes an online casino platform, games aggregator with thousands of casino titles, an affiliate platform and a recently launched sports betting solution.