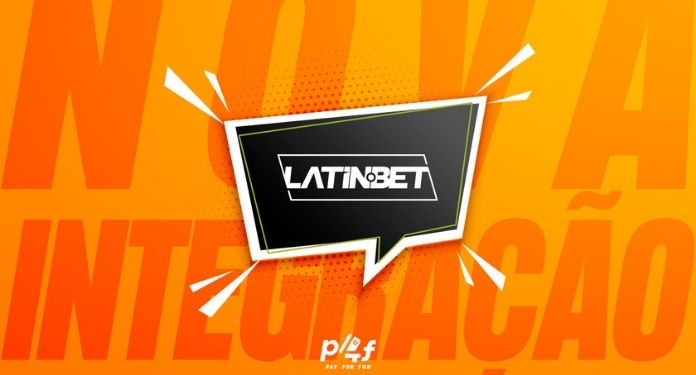 A new integration now comes to time Pay4Fun: a Latinbet. For sports betting, Latinbet's options are many. In football, you can make your best moves in the biggest championships in the world and in Brazil.
It is also possible to bet on several modalities of the Tokyo Olympic Games. Variety of sports is also not lacking such as basketball, tennis, volleyball, ice hockey, cycling, MMA, e-Sports, golf, rugby, and much more!
The Latinbet Casino is also a must-see. In addition to having a live casino, you will have access to great games such as Blackjack, Baccarat, Kino, Roulette, Slots, Bingo, among others.
Latinbet's objective is to be a complete betting portal, offering its customers entertainment, trust, security and support service based on excellence.
To fulfill this mission, Latinbet works continuously to:
Provide a first-rate technological platform, ensuring customer satisfaction and trust.
Count on trained human resources committed to customer service.
Promote responsible and fair gaming.
Ensure fast and on time payments to all our customers.
Constantly improve and innovate in each of your game options.
Get access to amazing Latinbet promotions
Latinbet brings the best promotions to its players. Currently, the customer has access to the Second Bonus Latinbet. It works like this:
Every Monday, you get 5% back on everything you deposited in the previous week. For the first Monday, 5% will be paid corresponding to deposits made on the previous Monday until the Sunday. You must play at least twice the bonus amount and win in order to withdraw the amount.
Pay4Fun is your ultimate bet on Latinbet
You already know that Pay4Fun is the most beloved payment company on the market. To continue growing and becoming more successful, there is no secret. It has a lot of work, and commitment to providing the best experience for our customers.
All this happens because Pay4Fun does not stop innovating. Pay4Fun customers have access to the most amazing facilities such as the Pay4Fun App, the Pay4Fun Card with the Mastercard brand, the Pay4Fun Store and the PIX of Pay4Fun.